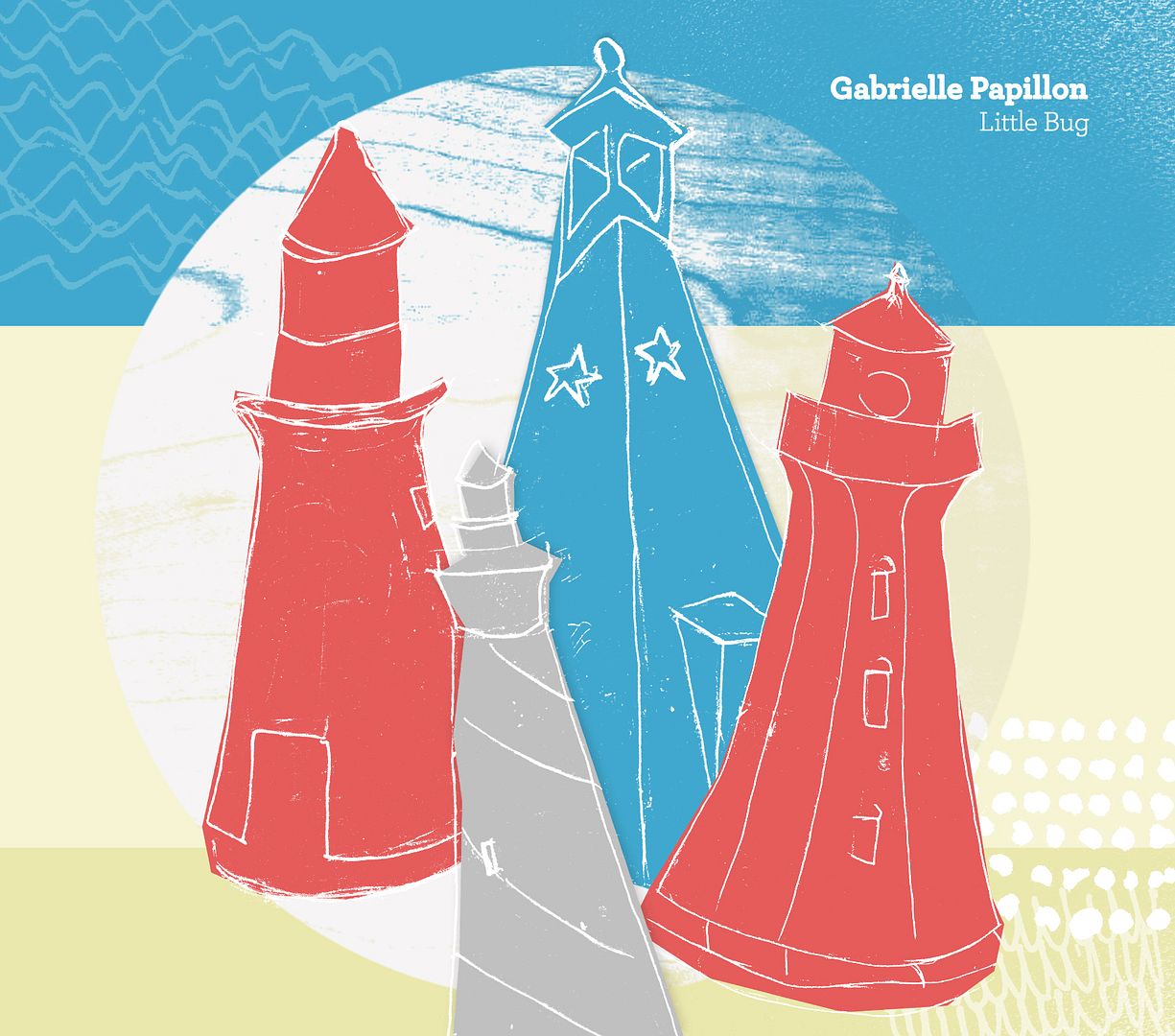 Written by Caitlin Campbell
Little Bug is the fourth and newest album from Gabrielle Papillon, a young singer/songwriter from Ottawa, ON. Filled with toe-tapping rhythm, sweeping ambience, and romantic ballads, this album is a treat to the ears on a sleepy relaxed evening.
Each song beautifully blends into the next as Papillon's soft, low voice compliments her relaxed guitar. Although she's not shy to fill her out her harmonies with a range of strings, pianos and drums.
It's not a stretch to assume Papillon may have some French heritage, not solely because of her namesake but her music has a touch of an Acadian liveliness that you don't find many other places. Not to mention the beautiful Francophone serenade "Coccinelle".
Little Bug has melodies that ring through your head all day and leave you humming subconsciously. She manages to blend a folk/pop/rock fusion perfectly making her music accessible to a large audience. Delta blues fans will be happy to hear an a capella homage to Lead Belly with "In The Pines". The title track about a weary traveller will keep you hitting replay for days and is a perfect example of how Papillon can take a simple tune and make it haunting and catchy. In "Oh My Favourite", she creates something that's both joyful and mourning at the same time, a skill that needs to be heard to be understood.
"Moonless Nights", another favourite from the album is a sample of her more upbeat sound which I would love to see her expand on as she writes new material. In "Nights", she gives us a quick taste of her amazing fingerwork on guitar. She's obviously talented but humble in her songwriting. I look forward to a possibly bolder sound as I know she's capable.
Gabrielle Papillon was in town for the Halifax Pop Explosion last week, playing an in-store at Taz Records on Oct. 18th, followed by shows at the Khyber (afternoon show) & The Company House with The Mighty Oak on Oct 20th.
Little Bug launched in Halifax on the 25th, where she shared the stage with Amelia Curran at their joint album release show at the Spatz Theatre.
http://www.gabriellepapillon.com/