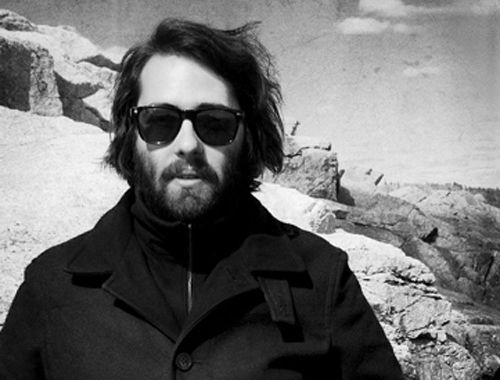 PANOS releases his self-titled debut on Tuesday, November 27. The album's vast sonic approach recalls acts such as Broken Social Scene, Do Make Say Think and The Sea and Cake as it ranges from ochestral heights to studied minimalism.
Panos Giannoulis started out playing music in the indie rock band Their Majesties (formerly the Porcelain Gods) before branching out and getting involved in jazz, avant-garde and improvised music. This shift in focus gave him the opportunity to play and study with such notable musicians as jazz drumming legend Jerry Granelli (Vince Guaraldi), Fred Frith (John Zorn), Matt Brubeck (Dave Brubeck, Tom Waits), J.P Carter (Destroyer, Dan Mangan), David Tronzo (The Lounge Lizards).
Panos - Marred
by
Pigeon Row
Having primarily been an instrumentalist, Panos decided to start writing his own music and start a band. With the help of Charles Austin (The Super Friendz, Buck 65), he recorded his debut self-titled record under the moniker PANOS. Leaning heavily on his pop and rock roots, he also incorporates influence from his background in avant-garde music, such as prepared guitar, atonal violin, feedback and odd time signatures.
PANOS - PANOS
10. Foreign Correspondent