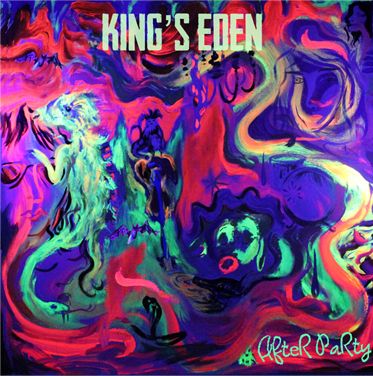 Halifax's King's Eden is hitting the road to Corner Brooke and St John's in anticipation of their upcoming album. This is the first time the band has played for a Newfoundland audience, and will be their third Martime tour .They will be heading across Canada and the USA in spring 2013 following the January release of their album "After Party"
Nov 28 -The White horse, Cornor Brook, NFLD
Nov 29th - The Levee, Saint John's, NFLD
Nov 30th - CBTB's, Saint John's, NFLD
Dec 1st - CBTB's, Saint John's, NFLD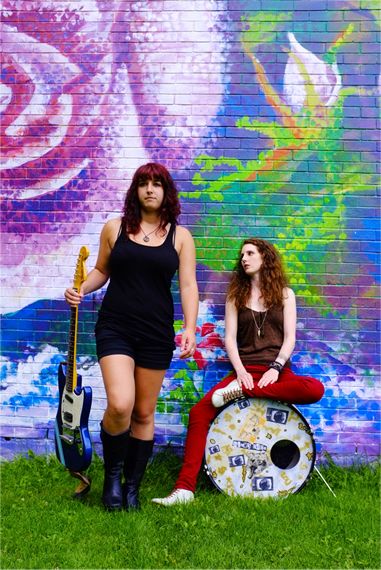 From the windy roads of Eastern Canada comes a duo rock and roll band who has lived through harsh winters and been blasted by hurricanes. Spending many a cold night listening to rock, blues and punk albums from Led Zeppelin, Dead Kennedys, PJ Harvey, Muddy Waters to Nirvana; King's Eden's dirty, soulful music is for anyone who wants to wake up and rock.
Guitarist and vocalist, Heather Doran and percussionist, Jocelyn Conway spend most of their time playing music or roaming the streets of Halifax, looking for weirdos to hang out with.With the debut of their first full length album, "After Party" coming out in 2013, King's Eden have been kicking Halifax's Indie scene since their creation in 2010. 'After Party' will be the follow up from their Ep "Era of the Youth" in 2011. They have changed their original line up and moved towards a blues punk rock sound.

King's Eden has traveled throughout Canada, from Vancouver to Charlottetown and have played in parts of Europe including Switzerland. They are heading to Newfoundland and thoughout Canada in late November for the release of the album "After Party".
"it's all mostly made up with earnestness, sincerity and an unquestionable vitality. It's all actually very convincing. So convincing in fact, you can almost smell the paint fumes and greasy toolboxes in the ambiance of it all."
- Mark Laffin, Noisography
www.kingseden.com
http://music.kingseden.com/
https://www.facebook.com/kingseden
_____________
Press Release provided by Kings Eden