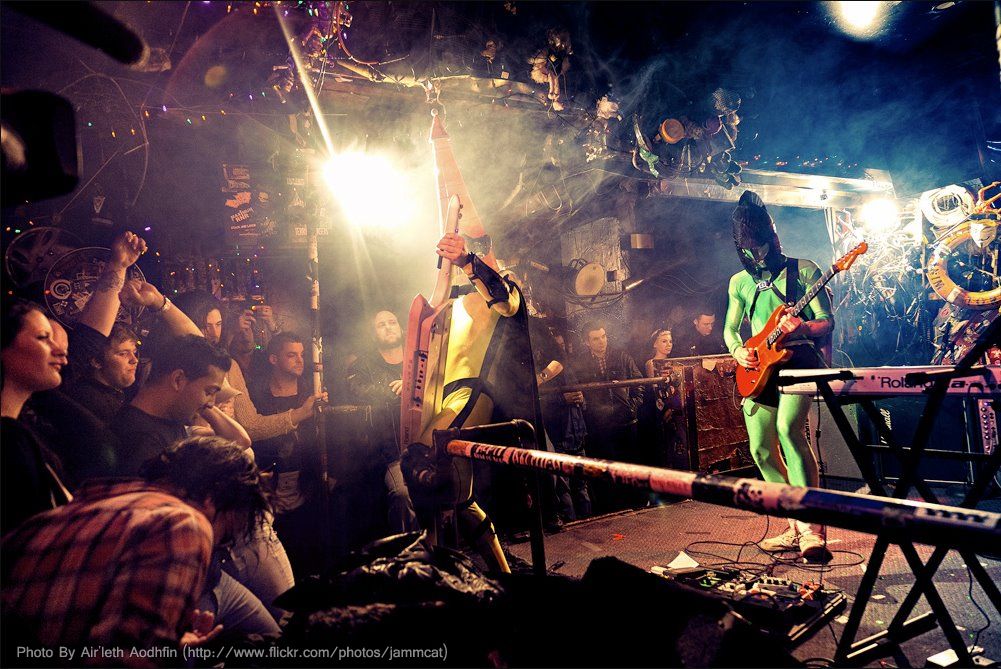 Last week, the infamous, "intergalactic quintet of electro-dance-rock crusaders", Tupper Ware Remix Party released their new EP "The Device" for FREE via Bandcamp!
So if your a fan of riff-tastick, keytar driven electro space rock, we suggest you head over
HERE
to pick up your copy!
You Will NOT be disappointed!
This EP is
100% Noisography Approved!