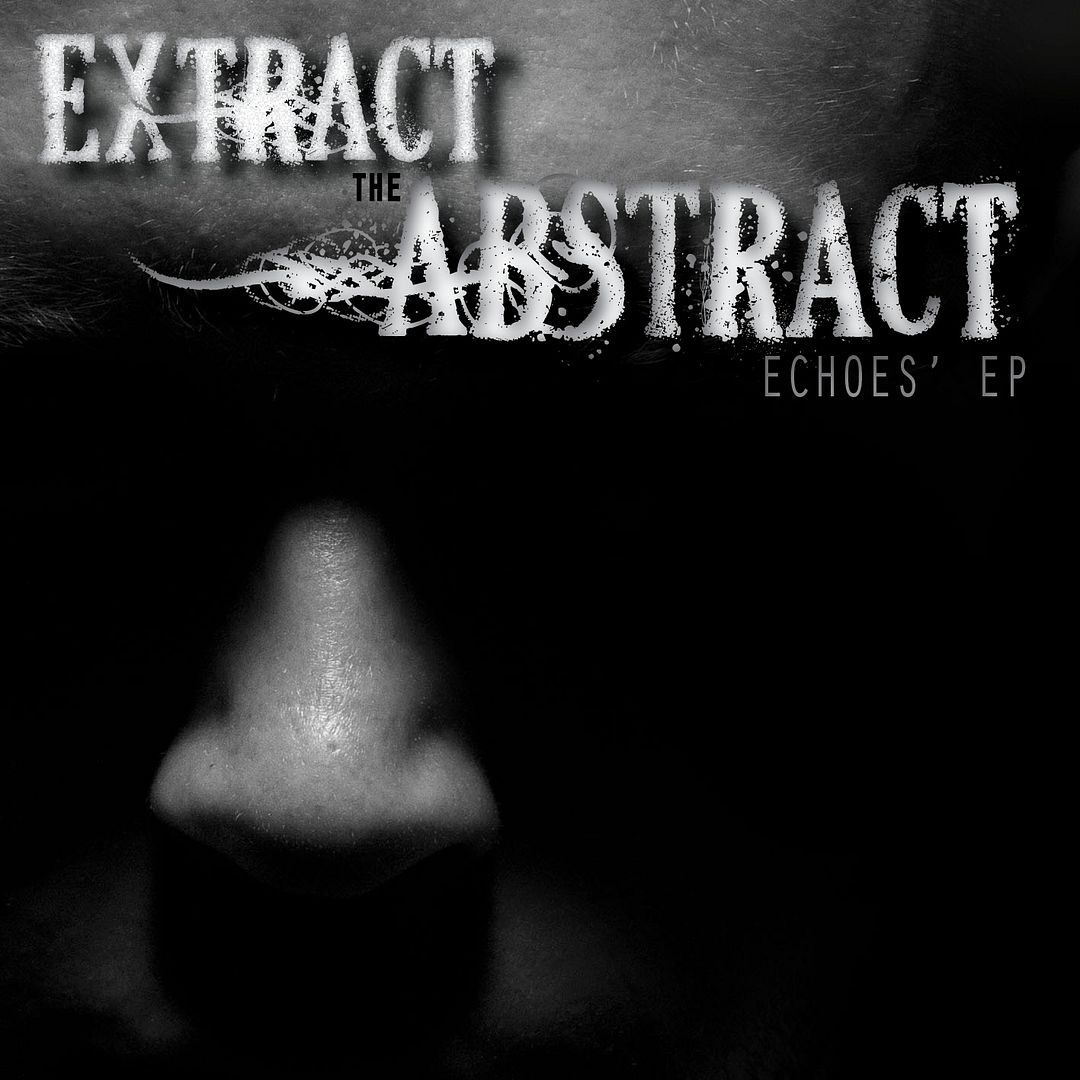 Stream the EP for free on Bandcamp
Extract the Abstract's debut EP 'Echoes' is an evil combination of hardcore and modern metal, starting off full bore with "Put a Funeral in the Budget." Deep guttural growls break for a split second in harmonic vocals, but as the title suggest there's more than just metal chugging, with clean backing vocals giving a nice contrast to the screams and growls.
The guitar work is a standout highlight, with soaring speedy solos that help give pitchless vocals a melodic element. The standout element through the EP isn't any individual instrument, though they all hold their own, but the arrangements, which differentiate the band from the thousands of other young, angry metal bands trying to make it, both in the established Halifax metal scene and beyond. Everything you'd expect to hear on a modern metal record is here, and the songs move smoothly between genres and archetypes without seeming stale or cliché.
The closing number "The Echo Song" demonstrates the band's grasp on catchy rhythmic ideas as key to interesting song writing; deep growling bass echos early System of a Down while dotting guitars could come just as easily from modern math rock bands like Battles. Some of the transitions between clean backing vocals and main vocals are a little abrupt, but overall the band is tight and are clearly not holding back on ideas. It's a benefit and a downside as the end of the song stretches into 'how many riffs can we fit in one song' territory, and there are a few odd mix choices with panning guitars and vocal volumes, but for the most part it succeeds and is a refreshing change from endless powerchord and doublebass bands.
- Dan Nightingale 2012