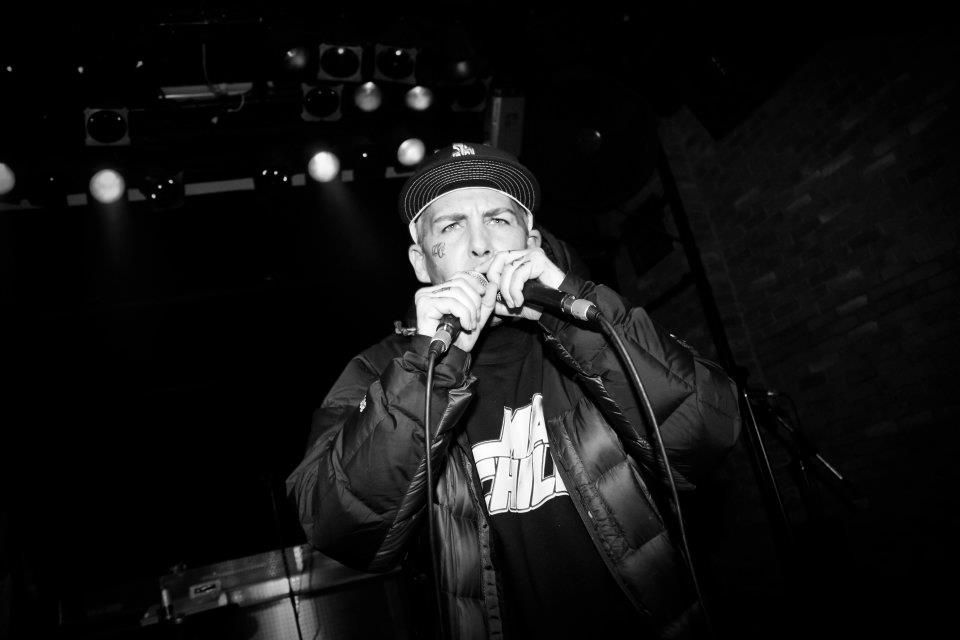 Madchild
, from Canadian hip-hop legends Swollen Members, has released the video for Runaway online at
http://bit.ly/SBL3Dl
. The song is the latest single from Madchild's debut solo album, Dope Sick, which debuted at #3 on the Canadian Billboard charts.
Dope Sick was inspired by Madchild's battle with addiction and offers fans an open look at the cold realities of drug abuse. Not only is the album a story of triumph over adversity, but it has allowed Madchild to be reborn creatively. Unshackled from the chains of his past indiscretions, Madchild has confronted his darkest demons and used them as a source of inspiration to create one of the most insanely captivating hip-hop albums of 2012. Fans who purchase the album digitally on iTunes at
http://bit.ly/Mox8cz
will receive the exclusive bonus track, Out of My Head featuring production by Aspect.
Madchild is currently on the road with Tech N9ne across Canada throughout September.
MADCHILD TOUR DATES:
Sept 11 - Calgary, AB - Distillery Nightclub
Sept 12 - Lethbridge, AB - Studio 54
Sept 14 - Saskatoon, SK - Odeon Events Centre
Sept 16 - Winnipeg, MB - Park Theatre
Sept 18 - Thunder Bay, ON - Crocks Nightclub
Sept 21 - Toronto, ON - Rockpile Nightclub
Sept 22 - Toronto, ON - Rockpile Nightclub
Sept 25 - Peterborough, ON - Club 172
Sept 26 - Oshawa, ON - Status Lounge
Sept 27 - St John's, NFLD - Club One
Sept 28 - Halifax, NS - Halifax Forum
Sept 29 - Ottawa, ON - Ritual Nightclub
Oct 01 - Montreal, Quebec – Club Soda
Twitter:
https://twitter.com/madchild57
Website:
http://www.battleaxewarriors.net/
- - -
Press release provided by Indoor Recess Inc.