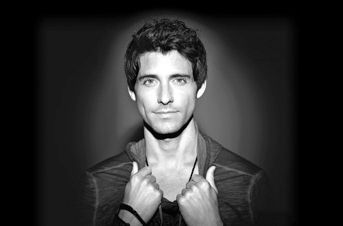 With the release of his sophomore album Two (August 7th via Wax Records) under his belt, Toronto singer-songwriter Jesse Labelle is more than ready to get back out on tour and bring his heartstring-tugging catalogue to fans across his home country. And who could be better to hit the road with than fellow pop artist, Jordan Knight! Kicking off on October 3rd in Ottawa, ON, the pair will head out across Canada, playing nine shows from coast-to-coast (details below). In the meantime, check out Jesse's brand new second single, One Last Night (featuring Nixon).
"I'm really thrilled to be joining this tour," Jesse says excitedly about the upcoming shows with Jordan Knight. "Jordan is a pop music legend in his own right and being able to support him is both an honor and a privilege that I'm extremely looking forward to. It's been too long since I've toured this amazing country, that I'm proud to call home, and I can't wait to bring the songs from my new record Two, onto the live stage."
Following up with his debut album
Perfect Accident
– which spawned a Top 5 radio anthem, a national headlining tour, and a UK record deal – Jesse returned with
Two
. With captivating and emotionally resonant songs such as
One Last Night
,
Moment That We Stop
and the infectious first single,
Heartbreak Coverup
, the romantically sensitive pop singer-songwriter is ready to take the world by storm with this new record.
Heartbreak Coverup burst onto radio airwaves, cracking into Billboard Canada's Emerging Artist chart, where the single has sat at #2 for 15 weeks straight, right on the heels of Deadmau5. The single has been in the Top 15 on the Hot AC chart (making Jesse the #3 Canadian, behind Hedley and K'naan), Top 20 at Mainstream AC radio, and is in the Top 10 on the Overall Canadian Airplay chart.
Jesse honed his concert chops touring with the likes of Faber Drive, These Kids Wear Crowns and Fefe Dobson. This time on the road he'll be revealing yet another one of his many skill sets on tour; "I've been known for my guitar, but Two is very much a piano-based album, so I'll be playing both."
UPCOMING CANADIAN TOUR DATES:
October 3 – Ottawa, ON – Centrepointe Theatre
October 4 – Toronto, ON – The Guvernment
October 5 – Montreal, QC – Metropolis
October 13 - Halifax NS - Schooner Showroom
October 14 – Moncton, NB – Capitol Theatre
October 16 – Edmonton, AB – Citadel Theatre
October 18 – Calgary, AB – MacEwan Hall
October 20 – Vancouver, BC – Venue Live