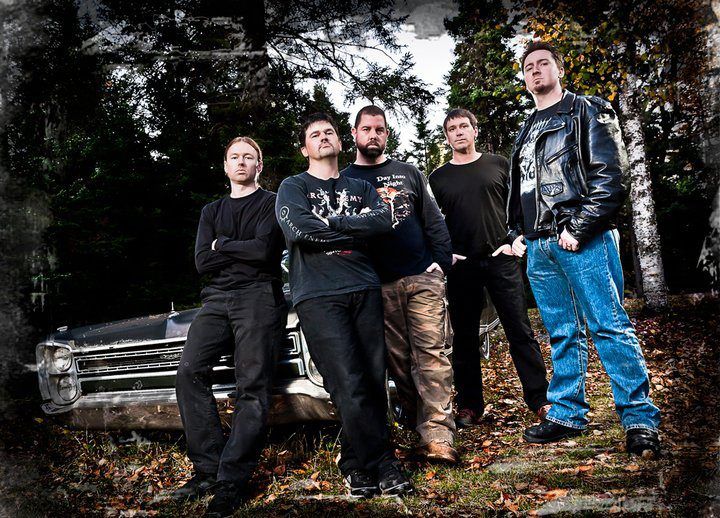 After a weekend of crowed venues, Canadian Thrash band Hero's Last Rite has released their video 'I Am Atomic' to the public. The video was shot in Fredericton, New Brunswick with director Tim
Rayne and marks the band's first official music video.
HLR set two shows in New Brunswick to debut their video, Friday in Moncton and Saturday in Fredericton. Due to technical issues the video could not be shown in the Moncton venue; however the band rigged up a mini showing of the video in the back of their tour van in the parking lot. Fredericton's showing, with a jam packed venue, went off without a hitch.
Response to the video from fans has been outstanding - Check it out below!