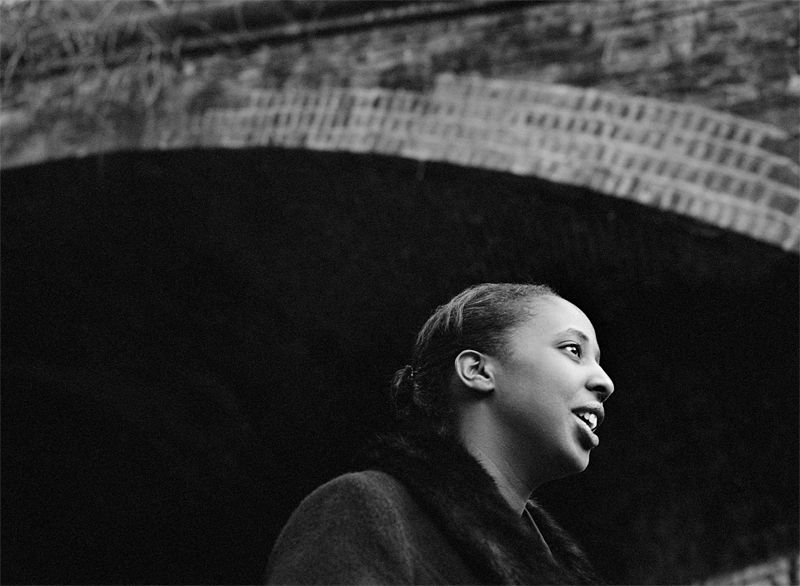 Arts & Crafts recording artist returns home to Canada for another round of shows in support of the Polaris Music Prize short listed album "I Predict A Graceful Expulsion"
After a very successful North American tour with Great Lake Swimmers in the spring

and coast to coast festival appearances and headlining shows in the summer, Cold Specks will be hitting the highways, freeways and flyways of North America this fall. Canadian tour stops include Vancouver, Calgary, Winnipeg, London and Hamilton but first, Al Spx and her band will be performing at the Polaris Music Prize Gala on September 24 and Al will be performing solo at Halifax POP Explosion on October 20. All tour dates are listed below.
Watch Cold Specks' La Blogotheque three video session: http://www.blogotheque.net/2012/09/10/cold-specks-concert-emporter/
Cold Specks North American Fall Tour Dates

10/20/12 – Halifax, NS @ St. Matthews United Church – Halifax POP Explosion

11/08/12 - New York, NY @ The Mercury Lounge
11/09/12 - Philadelphia, PA @ First Unitarian Chapel
11/10/12 - Vienna, VA @ Jammin' Java
11/11/12 - Atlanta, GA @ The Earl
11/13/12 - Denton, TX @ Dan's Silverleaf
11/14/12 - Austin, TX @ Mohawk (inside)
11/17/12 - Los Angeles, CA @ Getty Museum
11/18/12 - San Francisco, CA @ Bottom of the hill
11/20/12 – Portland, OR @ Doug Fir
11/21/12 – Vancouver, BC @ St James Hall
11/23/12 – Calgary, AB @ Festival Hall
11/24/12 - Calgary, AB @ Festival Hall
11/26/12 – Winnipeg, MB @Park Theater
11/28/12 - Minneapolis, MN @ Cedar Cultural Center
11/29/12 – Chicago, IL @ Schubas
12/02/12 – London, ON @ Aeolian Hall
12/09/12 – Hamilton, ON @ Casbah
- - -
Press release provided by Killbeat Music