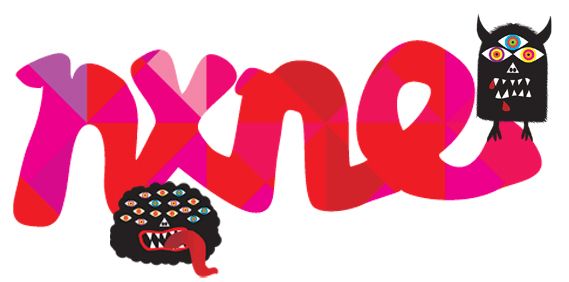 After the most successful year yet, NXNE (NORTH BY NORTHEAST) is excited to announce that submissions for the 19th Annual NXNE, June 10-16, 2013, are now open.
NXNE invites musicians, filmmakers, and comics to apply for a chance to be a part of one of the world's premier arts festivals. Submissions will be accepted – online only – at

www.nxne.com

until January 31, 2013. Artists can visit

www.nxne.com

and follow the links to submit music, films, or comedy video/audio to NXNE. Submissions received by December 31 cost $28 — after December 31, the fee rises to $38.
NXNE Interactive is also seeking submissions, via the popular NXNEi Panel Programmer. Users can submit their ideas for panel discussions and presentations that will inspire and inform attendees about a range of topics in the digital space. Submissions are being accepted until November 2, 2012 at midnight and can be made online at

nxne.com/submissions

– at no cost.
NXNE is proud to include Comedy as an official stream of the 2013 festival in addition to Music, Film and Interactive. Over the past three years, NXNE has presented some of the best comedians in Canada – including Debra DiGiovanni, Mark DeBonis, Trevor Boris, and Scott Thompson's sketch troupe Mouth Congress. Building on a stellar 2012, in which NXNE's 75 comics drew rave reviews, the festival looks forward to an even stronger comedy lineup for next June.
NXNE 2012 saw phenomenal growth: more artists, more film premieres, more day parties and more fans than ever before. During the 7-day festival, more than 330,000 fans experienced NXNE – anchored by NXNE Music's combined evening audience of 60,000 at Yonge-Dundas Square on the Saturday for The Flaming Lips and on the Sunday for Raekwon and Ghostface Killah.
NXNE Music programs over 800 artists on 55 stages, including music across a full range of genres: rock, hip-hop, punk, alt-country, DJ, folk, electronica, experimental and more. NXNE Film screens documentaries, shorts, animations, and feature films – anything in which music is front and centre. NXNE Interactive brings together digital creators, tech entrepreneurs, and business visionaries – anyone interested in maximizing productivity and enjoyment of digital technology and social media. NXNE Comedy presents popular and emerging stand-up and sketch acts from around the world.
NXNE Music alumni include:

Iggy and The Stooges, The Flaming Lips, DEVO, Raekwon, Ghostface Killah, Fucked Up, De La Soul, Bad Religion, Descendents, Broken Social Scene, Feist, Of Montreal, Best Coast, Cults, Grimes, Portugal. The Man, Japandroids, Yukon Blonde, Purity Ring, The Pharcyde, Deerhoof, The Raveonettes, Yamantaka // Sonic Titan, METZ, Action Bronson, Big Freedia, Twin Shadow, A Place to Bury Strangers, OFF!, Surfer Blood, Ty Segall, Ted Leo & The Pharmacists, GZA, Kid Cudi, Black Lips, Sufjan Stevens, HEALTH, Wavves, The Dodos, Lower Dens, Diamond Rings, Killer Mike, Thee Oh Sees, Dum Dum Girls, Bleached, Dusted, The Men, Unknown Mortal Orchestra, PS I Love You, Zola Jesus, Ceremony, The Hundred in The Hands, Oberhofer, Doldrums, Mac Demarco, DIIV, Wild Nothing, John Maus, Daughn Gibson, Les Savy Fav, The Soft Pack, AA Bondy, The Death Set, Kid Sister, The Sonics, Bad Bad Not Good, Digable Planets, Warpaint, Cold Cave, No Age, King Khan & The Shrines, DFA 1979, Black Rebel Motorcycle Club, Glass Candy, Mudhoney, Dirty Beaches plus thousands more…
19 Years, 800 Bands, 40 Films, 80 Interactive Sessions, 75 Comedians, 7 Days.