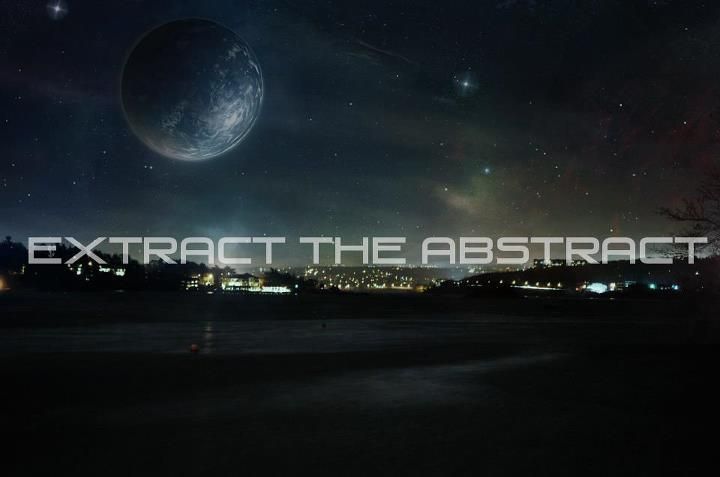 The 4 piece progressive metal band, from Sackville, NS, are set to release their debut EP "Echo's"on August 30th 2012, at the
The Kinsmen Community Centre.
https://www.facebook.com/events/341278485955343/
FB EVENT:
https://www.facebook.com/events/341278485955343/
We set up a little Q&A with the guys to get the skinny, on the recording process, their seemingly constant line-up changes as well as their recent name change.
Make sure to check out the Official EP Teaser below!
- - - -
Since the band's beginning, you've gone through multiple changes in your line-up and at least one name change. What was the reasoning behind all that?
The first line up change we had was with our original drummer at the end of last year. At the time he was going through some personal things in his life and the rest of the band felt that it would be best if we parted ways with him and continued with a new drummer. Our bassist at the time played in a band previously to ours with our current drummer, Ryan Kirby. We had him jam with us a few times and we knew pretty quickly that he was the perfect fit.


We had issues with our old vocalist, throughout the history of the band. We get asked a lot why we ended up parting ways with him, so we wanted to clear the air on this. There were musical differences with the rest of the band and we had a couple of personal issues during certain times; there were huge trust issues which was one of the biggest deciding factors. When we made the decision, unfortunately our then bassist didn't agree with the rest of us and decided to leave the band, as soon as the decision was made.


We considered getting a new vocalist but the way things turned out we decided that it was in our best interest to make Matt the lead vocalist. Matt used to be in a band with our current bassist, Ryan Dunn, in Jr. High. He was our first choice because we really liked his work ethic and his enthusiasm towards music. So now the current and hopefully final line up is:


Matt Goulden - Guitar/Vocals
Adam Langille - Guitar/Keyboard
Ryan Dunn - Bass
Ryan Kirby - Drums
We thought a name change would be appropriate because the original My Friend Grim only had two of the five original members left. We also have a bit of a different musical direction so really we're a new band.
How have all these changes affected the bands dynamics & outlook?
Although it was a struggle, it definitely worked out in the end. We all get along well and agree on the direction of the band. Before the musical direction was more towards heavy and breakdown oriented, but now everyone agrees more on a progressive and experimental direction. We've never been more happy and productive with the band. Our outlook is also much better now, it seems like accomplishing our goals are more within our reach.
You guys have had the opportunity to play with some of Halifax's biggest metal bands, such as Orchid's Curse & Last Call Chernobyl. What was that like for you guys and what has the band taken away from these experiences?
At first it was a bit intimidating doing things like sound check with Josh Hogan and other Orchid's Curse members watching you intently, but it really put perspective on our place in the music scene. It also gave us more realistic and beneficial goals. It really motivated and inspired us to be more productive. It was pretty amazing to share the stage with these big names a couple of times.
Extract The Abstract will be releasing " Echo's" on August 30th.
Where was the EP recorded and can you tell us a little bit about the recording process/experience?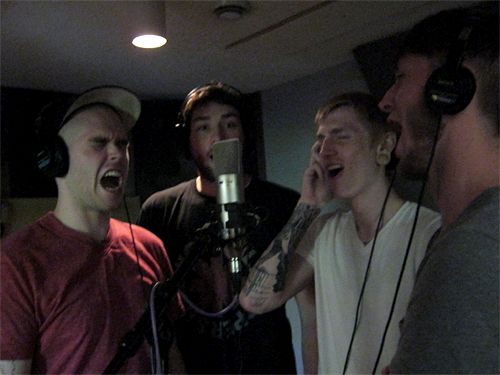 The Ep was recorded by John Noseworthy in his basement studio. Some of us have never recorded in a studio before and to have that expierence was definitely something we'll remember. John was very easy to work with and made us feel right at home. Not only was he a great engineer but he helped us expand our thoughts and to expierment within the studio. The whole process was quite fast, we tracked most of our instruments in a couple of takes with only a few overdubs.
Who did the artwork for the EP? What was the inspiration behind it (if any)?


Ryan Kirby took the photo for the cover and Paige Sawler did the Font and design. The photo has different meanings to each of us so we kind of wan't our fans to figure out their own meaning for it, as cliche as that is.
What can folks at the release show expect from Extract The Abstract' s live performance?
Even though its our release show, we're really looking forward to having fun showing our fans, friends, and family how far the band has progressed. We may also have a surprises in store...
What can we expect from you guys in the future?
Sometime during late fall or early winter we will be working on a full length album. We're always writing and looking to perform so expect to hear from us.
Check out the Official album teaser from Extract The Abstract, featuring a clip of the track Put a Funeral In the Budget


Extract the Abstract on the web:
Blog:
http://extracttheabstract.blogspot.ca/
FB:
https://www.facebook.com/ExtractTheAbstract
Twitter:
https://twitter.com/ExtractAbstract