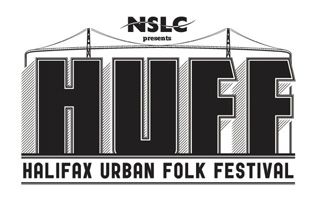 NSLC's Halifax Urban Folk Festival announces

2012

Carleton line-up & schedule
featuring

Bry Webb, Elliott Murphy,

Danny Michel,

and Steve Poltz
NSLC's Halifax Urban Folk Festival (HUFF) has announced its 2012 line-up and schedule for The Carleton stage. Performers include Bry Webb

,

Elliott Murphy, Danny Michel, Ari Hest and Steve Poltz.
Focused on bringing together a unique and hugely talented collection of songwriters from around the world, HUFF takes place in Halifax, NS from August 26 to September 03. While the festival is curated by The Carleton's Mike Campbell, it also presents stages at The Seahorse Tavern, Durty Nelly's, The Neptune Studio Theatre, The Argyle, The Economy Shoe Shop, and The Loose Cannon. A full line-up will be announced in the coming weeks.
Sunday, August 26th - 9 PM - Bry Webb + Daniel Romano
Guelph's Bry Webb is probably best known as the guitarist/singer of the mighty

Constantines

. Since taking a break from the fast and furious rock to get married and start a family, he's been making albums with a different kind of song. Bry duets with Feist on her latest -

Metals

- and toured as her opening act on that album.
Daniel Romano is the former lead singer of Attack In Black.

He was recently signed to

Normaltown Records

(a subsidiary of New West Records).
Tickets are $15 + booking fee.
Monday, August 27th - 9 PM - Ari Hest + TBA
Brooklyn's Ari Hest is no ordinary songwriter. His "52" project saw him write, record, and release a song every week for an entire year. He's been signed to a major label (Columbia) and worked with serious producers (Mitchell Froom, David Kos Ross) but has taken the independent route since to work to his own schedule. He'll be releasing the follow-up to Sunset Over Hope Street this fall.
Tickets are $20.00 + booking fee.
Tuesday, August 28th - 9 PM - Ana Egge + Breagh MacKinnon
Born in Saskatchewan but raised in the U.S. (and now living in Brooklyn, NY), Ana Egge's latest album Bad Blood was released August 23, 2011 via Ammal records. The 12-song set was produced by Steve Earle and recorded at Levon Helm Studios in Woodstock, NY.
Breagh MacKinnon recently released a seven song demo EP. Her music has been featured on a number of Maritime radio programs including CBC's Atlantic Airwaves.
Tickets are $20 + booking fee.
Wednesday, August 29th - 9 PM - My Darling Clementine + Bill Wood
My Darling Clementine is Michael Weston King and his wife, British folk singer Lou Dalgleish. The duo has recently released the acclaimed, How Do You Plead. It's in the spirit of the classic duets released by Tammy Wynette and George Jones, with all the lyrical wit and musicality of the authors - both highly respected artists in their native UK.
Bill Wood is a Toronto-based solo artist best known for his work with Juno-nominated rock act Eye Eye.
Tickets are $15 + booking fee.
Thursday, August 30th -

9 PM -

Harlan Pepper + Graydon James & The Young Novelists + Alan Gerber
Formed in 2008, Harlan Pepper is four young men from Hamilton playing music with an old soul. Their latest album, Young And Old, was recorded at Hamilton's Vibewrangler Studio with Aaron Goldstein (Huron, Espanola).
Graydon James & The Young Novelists is a six-piece Toronto band that has turned a lot of heads since forming in 2009.
Alan Gerber is an entertainer extraordinaire and one-time member of the legendary Canadian band, Rhinoceros.
Tickets are $10 + booking fee.
Friday, August 31st - 9 PM - Elliott Murphy & The Halifax All Stars
+ opening songwriter's circle: Steve Poltz, Danny Michel and Joel Plaskett
Elliott Murphy's story is long and rich, beginning in New York, where he was born, and continuing now in Paris where he's lived since 1989. Elliott recorded four albums on major labels in the '70s before deciding to go independent in the '80s. He has released 30 albums over the years with guest musicians like Phil Collins, Sonny Landreth, David Johansen, The Violent Femmes, Shawn Colvin and Bruce Springsteen.
Elliott still plays over 100 dates a year and his recorded output continues at a pace - and of a quality - that belies his age. He has written for many magazines (including Rolling Stone), and published novels and short stories.
Opening the show will be a songwriter's circle featuring Steve Poltz, Danny Michel, and Joel Plaskett.
Tickets are $37.50 + booking fee.
Saturday, September 1st - 9 PM - Danny Michel + opening songwriter's circle: Elliott Murphy, Steve Poltz and Ron Hawkins
Danny Michel is an innovator. A truly independent hardworking artist demonstrating that creativity in the digital age can build a rich, successful and intimate relationship with fans. He released his newest album Sunset Sea on July 01, 2011. Recorded with American Grammy-nominated producer Mark Stockert, the new album was created and partially recorded in Belize.
Opening the show will be a songwriter's circle featuring Elliott Murphy, Steve Poltz and Ron Hawkins.
Tickets are $37.50 + booking fee.
Sunday, September 2nd - 9 PM - Steve Poltz + opening songwriter's circle: Danny Michel, Elliott Murphy and Willie Nile
Southern California's Steve Poltz is one of the most beloved songwriters of his generation. His music–as both a solo artist and with cult legends The Rugburns–has enjoyed long stretches in the Billboard top ten, gobbled up acres of mainstream radio and appeared in scores of television shows, commercials and movies. He has collaborated with everyone from Jewel to Glenn Tillbrook to Mojo Nixon, and his legendary live show has earned him a ferocious global fan base that makes soccer hooligans seem coquettish and reserved. He recently released his latest album Noineen Noiny Noin on Arrival Records.
Opening the show will be a songwriter's circle featuring Danny Michel, Elliott Murphy, and Willie Nile.
Tickets are $37.50 + booking fee.
Sponsors for the Halifax Urban Folk Festival include:

The NSLC

,

Delta Hotels

,

Bell Aliant

,

Labatt

,

The Coast

,

Office Interiors

, and

Napkin Works.