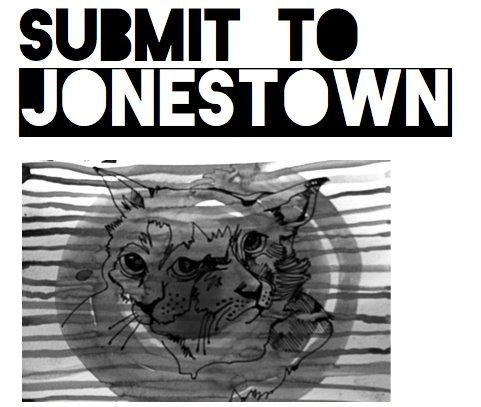 ONLY TWO DAYS LEFT TO APPLY TO JONESTOWN - an all-day art, food & music party at the Bus Stop Theater on August 18 2012!
Send a video of your band performing & a short bio to
hallowayjones@gmail.com
.
Lineup announcement next weekend!
http://jonestownartparty.tumblr.com/
WHAT IS JONESTOWN?
JONESTOWN is a 12-hour art and music party born from the second rejection of my proposals for a NSCAD grad show. The party will take place at the Bus Stop Theater (my favorite venue in Halifax) on Gottingen (my favorite street in Halifax).
All day the Bus Stop will be covered in the paintings I've made while living in this city, as well as showcasing several collaborative projects (video, sculpture as well as paintings and drawings). I want to work with as many of Halifax's artists as I can before I leave.
There will be an afternoon barbeque with meat, vegetarian and raw vegan options. Bands and DJs are performing from 2PM when the venue opens to 2AM when the venue closes.
I'm only charging a $5 cover to help pay bands, if any money is made (beyond the money I've promised each band) it will be donated to a local charity. It's a perfect way for me to say goodbye and thank-you to a city that's been so wonderful to me.
I love you Halifax. I hope you have as much fun on August 18th as I will.
Kisses,
Halloway Jones