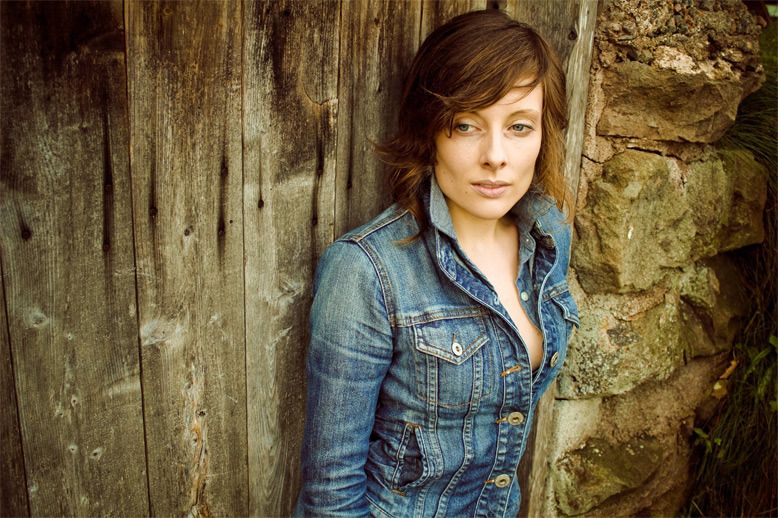 Christina Martin releases her highly anticipated new album, Sleeping With A Stranger (Come Undone Records), on June 26 digitally and July 10 physically.
With five albums to her name, Martin has developed a reputation for creating music that effortlessly unites an alt-country sound with rock and pop sensibilities. The award-winning singer/songwriter has been attracting listeners across North America and Europe for nearly a decade now, all while releasing music via her independent label, Come Undone Records. Having quickly made a name for herself opening for artists such as Wilco while living in Austin TX, she returned to Canada's East Coast to dig her heels into the music business.

Sleeping With A Stranger is Christina's latest album. Engineered and produced by her husband Dale Murray in their studio, The Farm, in Port Howe, NS, it reflects the artist's lyrical and musical coming of age.

"Martin's honesty keeps me coming back to her songs," claims Bob Mersereau, author of The Top 100 Canadian Albums and The Top 100 Canadian Singles. "Whether she's singing about some pain or delight she has personally felt, or a strangers story she has found on the road. In the song "Sally" you'll find the heartbreak of a waitress in Penticton, who bared all in a ten minute talk. Then there's "Marina," a character from Martin's days in Austin TX, trying to run away from her heart. You can only write this stuff if you have empathy, and you only gain that from confronting the dark parts of your life. Listening to Martin's voice you'll hear a depth and commitment to genuine life stories. Someone is always searching for safety, striving for happiness against the odds, celebrating love and dealing with sadness. She can pop it up nice, too. Listen to the grand production, close harmonies and gorgeous melodies, like the Byrds-Bangles jangle of "What I Always Knew." "Happy," reflective, down times, all the complexities. For all of us trying to find the life we're meant to live, here's a soundtrack."
June 8 -
Liverpool, NS -
Lanes Privateer Inn
June 14 -
Port Williams, NS -
Taproot Farms
June 16 -
Hubbards, NS -
Trellis Café
June 24 -
St. Andrews, NB -
Sunbury Shores Gallery
June 30 -
Saint John, NB -
Market Square Boardwalk
July 12 -
Sydney, NS -
Cape Breton Fudge Co.
July 13 -
Port Hood, NS -
Clove Hitch Bar and Bistro
July 14 -
Pugwash, NS -
Chatterbox Café
August 10-13 -
Greenfield, Queens County, NS -
Bear Falls Music Festival
August 17 -
Brampton, ON -
The Rose Theatre (Outdoor)
August 18 -
Guelph, ON -
The Red Brick Café
August 22 -
Woodstock, NB
- Fusion Café
August 23 -
Rothesay, NB -
The Rothesay Commons
August 24 -
Gagetown, NB -
The Creek View Restaurant
September 4 -
Fredericton, NB -
Wilser's Room
September 6 -
Moncton, NB -
Plan B
September 7 -
Saint John, NB
- Somerset Pub
September 8 - Mount Stewart,
PEI -
Trailside Café
September 9 -
Sackville, NB -
The Heritage Centre
September 12 -
Halifax, NS -
The Carleton