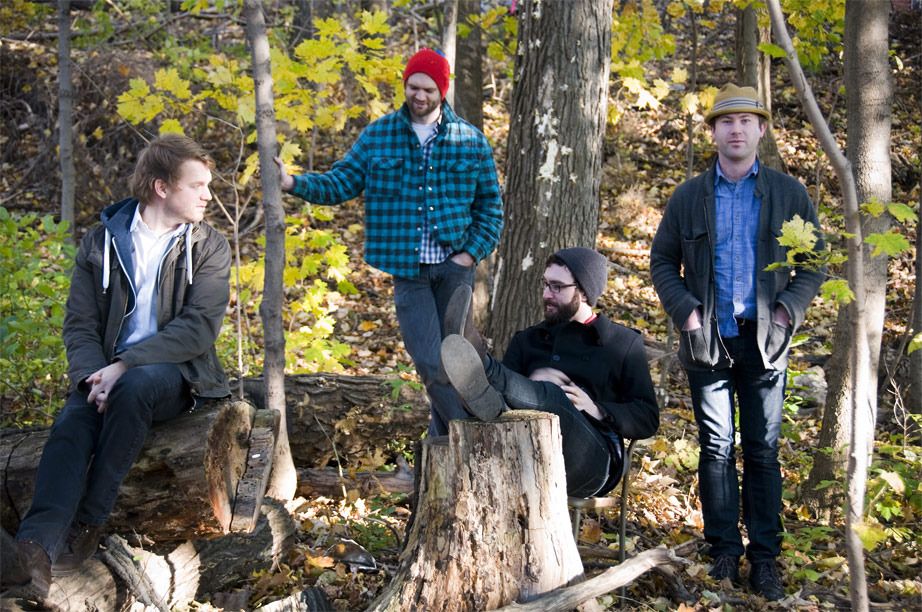 Montreal's Wind Up Radio Sessions has announced that their sophomore album Bird Eyes is released on Tuesday, May 22. The band is heading out on a national tour in support of the album this May and June. Dates listed below.
Wind Up Radio Sessions are a finely woven fabric that write and perform folk rock songs with charming arrangements and intimate lyrics. Original members Matt Lazenby, Marc Kiely, and Dan Kiely released their debut album Red Brick House in 2010. To much critical acclaim, the band has kept their colour vibrant, establishing themselves in their home base of Montreal and performing across eastern and central Canada.
The group spent much of 2011 and early 2012 writing and recording new material, between their jam-space launderette and Montreal's Digital Bird Studios. The result of this work is Bird Eyes, a nine song album which sees the group evolving their blend of compact arrangements, soaked with memorable hooks and melodies. With the recent introduction of new member, Dave Crosbie, the four piece is set to release Bird Eyes and take off on a coast-to-coast Canadian tour and bird-watching expedition.
Upcoming tour dates:
May 24: Ottawa, ON – Raw Sugar Cafe
May 25: Hamilton, ON – The Casbah Lounge
May 26: Guelph, ON – The Cornerstone
May 27: Windsor, ON – Phog Lounge
May 30: Thunder Bay, ON – The Apollo
May 31: Winnipeg, MB – Frames Arts Warehouse
June 1: Saskatoon, SK – Lydia's
June 2: Calgary, AB – The Palamino Steakhouse and Social Club (afternoon show)
June 3: Edmonton, AB – Wunderbar Hofbrauhaus
June 5: Kamloops, BC – The Art We Are
June 6: Vancouver, BC – The Railway Club
June 7: Victoria, BC – Lucky Bar
June 8: Duncan, BC – Garage Showroom
June 9: Kelowna, BC – Streaming Cafe
June 20: Quebec City, QC – Coop l'Agitée
June 21: Fredericton, NB – The Cedar Tree
June 22: Halifax, NS – TBA
June 23: Charlottetown, PEI – Baba's Lounge
June 24: Moncton, NB - PlanB