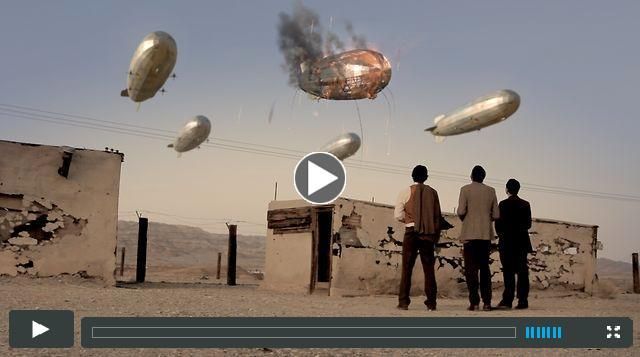 Like a scene fit for Cormac McCarthy's "The Road" or a Led Zeppelin album cover, The Junction explore the mysterious and post-apocalyptic landscape of the Salton Sea for their latest video "Futurists".
Fifty miles outside Palm Springs, the Salton Sea proved to be the perfect environment for director Davin Black to shoot "Futurists". Once a bustling 1950's paradise, all that is left is the skeletal remains of vacation homes, the stench of dead fish and a long forgotten spaceage tourist attraction.
While searching for Bombay Beach - a spot hit worst by the unpredictable flooding that plagued the Salton Sea - the guys encountered a "friendly" local who offered directions but warned
"people don't want you around there, they're gonna follow you around 'til you leave..." They shot what they needed and got out.
The Junction are on tour this spring in support of their recently released third full-length album
Grievances
.
Tour Dates
May 11 London, ON - Call the Office
June 1 Toronto, ON - Horseshoe Tavern
June 5 Quebec, QC - L'Agitée
June 7 Fredericton, NB - The Capital
June 8 Saint John, NB - Pepper's Pub
June 9 Halifax, NS - Gus's Pub
June 12 Ottawa, ON - Cafe Dekcuf
June 13 Saint-Hyacinthe, QC - Le Zaricot
June 23 Welland, ON - The Rex
June 29 Guelph, ON - Jimmy Jazz