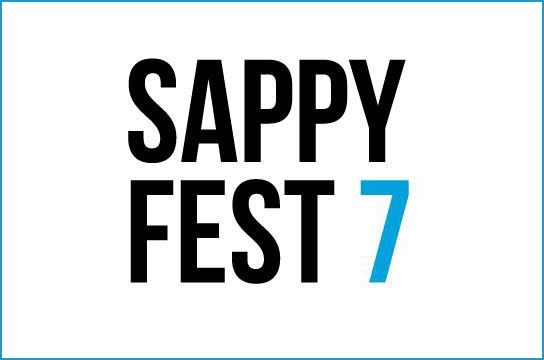 SappyFest has announced its 2012 line-up. Headliners for the festival include

Polaris Prize-winning hardcore act

Fucked Up,

legendary American folk artist

Michael Hurley, ghoul-pop act Timber Timbre, Julian Koster's (Neutral Milk Hotel) The Music Tapes, and Etobicoke-born U.K. sensation Cold Specks. SappyFest takes place in Sackville, NB from August 3rd to 5th. The complete line-up includes:
Andre Ethier, Astral Gunk, B.A. Johnston, Baby Eagle & The Proud Mothers, Bad Vibrations, Banded Stilts, Bruce Peninsula, Bry Webb, Caged Animals, Calvin Johnson, Canailles, Christine Fellows, Cold Specks, Cold Warps, Cousins, Del Bel, Deloro, Dog Day, Duzheknew, Eamon McGrath, Nick Ferrio & His Feelings, Fiver, Frederick Squire & Katherine Maki, Fucked Up, Hey Mother Death, Josephine Foster, Julie Doiron, Katie & The Lichen, Man Forever, Marine Dreams, METZ, Michael Hurley, Mike O'Brien, Mike O'Neill, Mouthbreathers, The Music Tapes, Nap Eyes, Oneida, Ponctuation, Slowdance, Snailhouse, Southern Shores, Steamboat, The Blow, The Pining, Thee Silver Mt. Zion Memorial Orchestra, Timber Timbre, Tomboyfriend, YAMANTAKA // SONIC TITAN, Yellow Teeth
In just six years, SappyFest has emerged as one of the most exciting and acclaimed independent music festivals in Canada. Run by artists for artists, SappyFest has developed its fanbase and reputation through innovative programming that focuses on creativity and community. The festival's uniqueness lies in combining the atmosphere of a folk festival, with an eclectic, contemporary lineup, set against the backdrop of Sackville's historic downtown. The main stage is presented in the centre of town on the core commercial street, with smaller adjacent venues including an outdoor bandstand, art deco theatre, turn of the century church, Royal Canadian Legion, and a haunted roadhouse, all within walking distance. For three days at the height of summer, this picturesque little maritime town comes alive with a diverse program of independent music complemented by visual art, contemporary dance, readings, a small press fair, screenings, and street market.
Passes are available online now at

www.ticketpro.ca. They are also available

at any Ticketpro outlet, or in Sackville at Thunder & Lightning Ltd. (6 Ford Lane, Sackville, NB).