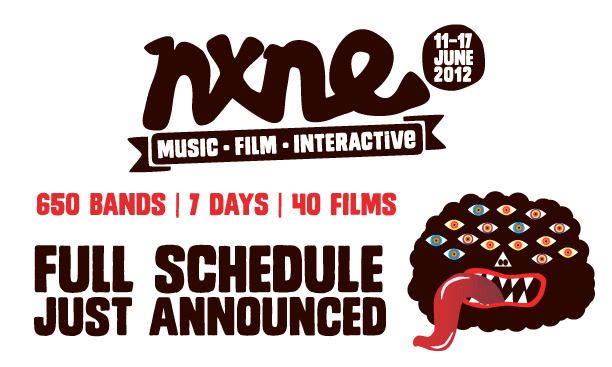 PROTEST THE HERO and PORTUGAL. THE MAN
ARCHERS OF LOAF / MATT MAYS / A PLACE TO BURY STRANGERS /
NORTH BY NORTHEAST (NXNE) announces the next wave of programming for the 18th edition of the festival, including five-piece prog-metal maniacs PROTEST THE HERO, psychedelic-rockers PORTUGAL. THE MAN, surging Canadian singer-songwriter MATT MAYS, noise rock trio A PLACE TO BURY STRANGERS, minimalist pop duo ETERNAL SUMMERS, and DUSTED, the latest project from Holy Fuck's Brian Borcherdt and Bruce Peninsula's Leon Taheny. NXNE takes place June 11-17 across Toronto. Tickets are now available online at

www.nxne.com/tickets

.
Previously announced is the return of ARCHERS OF LOAF, in partnership with Collective Concerts, at The Phoenix Concert Theatre on Saturday, June 16. A limited number of NXNE pass holders can join a rush line the day of the concert for free admission.
Also confirmed for NXNE Music are Brooklyn indie rockers DIIV (formerly Dive); London, UK 5-piece (and recent Arts & Crafts Records signing) ZULU WINTER; synth-pop philosopher JOHN MAUS; and experimental country crooner DAUGHN GIBSON. Check

www.nxne.com/music/artists

for more confirmed music programming.
Launching today is the NXNE Schedulizer on nxne.com, where fans can choose their must-see NXNE events and create a personalized schedule. For fans on the move, NXNE will launch brand new apps for iPhone and android users on May 28th with mobile access to festival info and a searchable schedule for NXNE Music, Film and Interactive.
New this year is The NXNE Magazine, a free publication highlighting programming from NXNE Music, Film and Interactive. Key features include interviews with music acts such as Purity Ring, 2:54, Phedré and YAMANTAKA//SONIC TITAN and film features about Irvine Welsh's Ecstasy and Gorman Bechard's What Did You Expect?. The NXNE Magazine will hit the streets with 10,000 copies through the city this week.
NXNE Film continues to add to an already impressive line-up, including the Canadian premiere of LETTING GO, directed by 14-year-old Cameron Linton. Linton makes NXNE history as the youngest director to have a film featured in the NXNE Film Festival. Letting Go is a mature portrait of a tough-minded young girl dealing with the death of someone important to her.
NXNE Film will also screen the Canadian premiere of MEMPHIS PSYCHOSIS, a short focusing on British
counter-culture icon Mick Farren's trip to Graceland gone hellishly and hilariously wrong due to a handful of pills purchased in a bathroom. Another NXNE Film highlight is the feature-length documentary JOBRAITH A.D., which tells the story of glam-rocker Jobraith's brief and ultimately disappointing career as the first openly gay rock star. See the entire NXNE Film program at http://nxne.com/film/film-program.
NXNE Interactive will present A CONVERSATION WITH BERNIE FINKELSTEIN on Thursday, June 14 hosted by Exclaim! Editor and Co-author of Have Not Been the Same Michael Barclay. Barclay will explore Finkelstein's storied career: how he oversaw the growth of True North Records, worked with a who's who of rock and pop music - Bruce Cockburn, The Rheostatics, Murray McLauchlan, Rough Trade and others - and led industry associations to support and promote music. Finkelstein's memoir, "True North (A Life In The Music Business)," was published this year by McClelland & Stewart. Learn more about NXNE Interactive presentations and hand-picked influencers at

nxne.com/interactive

.
All NXNE Festival passes and wristbands are now on sale, available at

www.nxne.com

.
18 Years, 650 Bands, 50 Stages, 40 Films, 80 Interactive Sessions, 7 Days.