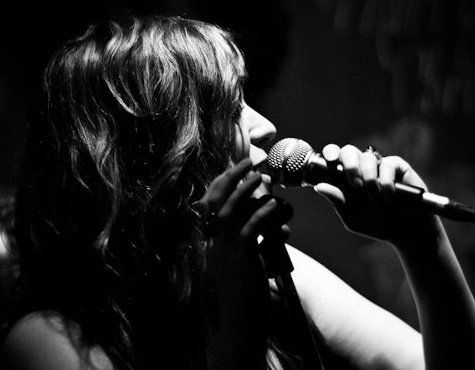 Jessie Brown Album Release with Carmen Townsend and The Stogies
After a long and fruitful two years of writing and recording, Jessie Brown's upcoming self titled album will be released on June 8th 2012 at Michael's Bar and Grill! The 8-track album features Jessie Brown, Adrian Dunn, Rob Crowell, Eric Landry, Larry Bjornson and was recorded at Echo Chamber and produced by Rob Crowell. Tickets are available through Ticket Pro for $7.00 in advance or at the door for $10.00. Doors open at 10:00PM and show starts at 10:30 kicking it off with The Stogies, then Jessie Brown, and finishing the evening with Carmen Townsend.
Purchase tickets through ticket pro here:
Soulful, powerful, and rockin are just some words that sum up Jessie Brown. Her powerful and expressive voice is turning heads and captivating audiences. In just two short years on the Halifax scene her performances have caught the attention of both noted local music phenoms and music fans.
A native of Moncton, New Brunswick, Jessie turned a life long study of classical piano into a job as a piano and vocal teacher in 2004. Jessie moved to Halifax in 2009 and attended school for Music Arts in Dartmouth. During this time Jessie became close with Deer Tick's Rob Crowell, who encouraged and contributed towards Jessie's success, and would end up as producer for her soon to be released self titled album.
http://www.reverbnation.com/jessiebrown