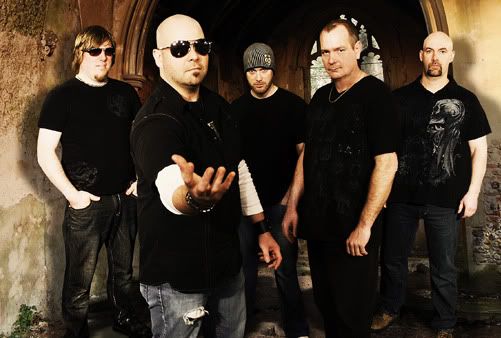 Chaos Theory have a legit shot to kick off this year's New Glasgow Riverfront Music Jubilee! The band has been accepted into the "No Guts, No Glory" battle of the bands contest to compete among other entries for this opportunity with the top 4 moving on to the finals.
The contest is being run through the New Glasgow Riverfront Music Jubilee's Facebook Page where voters can vote once daily for the band's video for their song "Save Yourself" using their Facebook accounts. The band is also running their own daily contest called "Doing the Deed" as a way to thank their supporters on the Chaos Theory Facebook Page.
Last summer Chaos Theory was the runner up in a similar contest to open for Metallica, and they are determined not to be bridesmaids again!

"This is a huge opportunity for us to showcase the band to a whole new audience of people in a brand new market, not to mention play with some of the most successful artists on the East Coast right now. Having just released our debut album this week, I couldn't pick a better time for this showcasing opportunity to arise!" – Rock Johnson