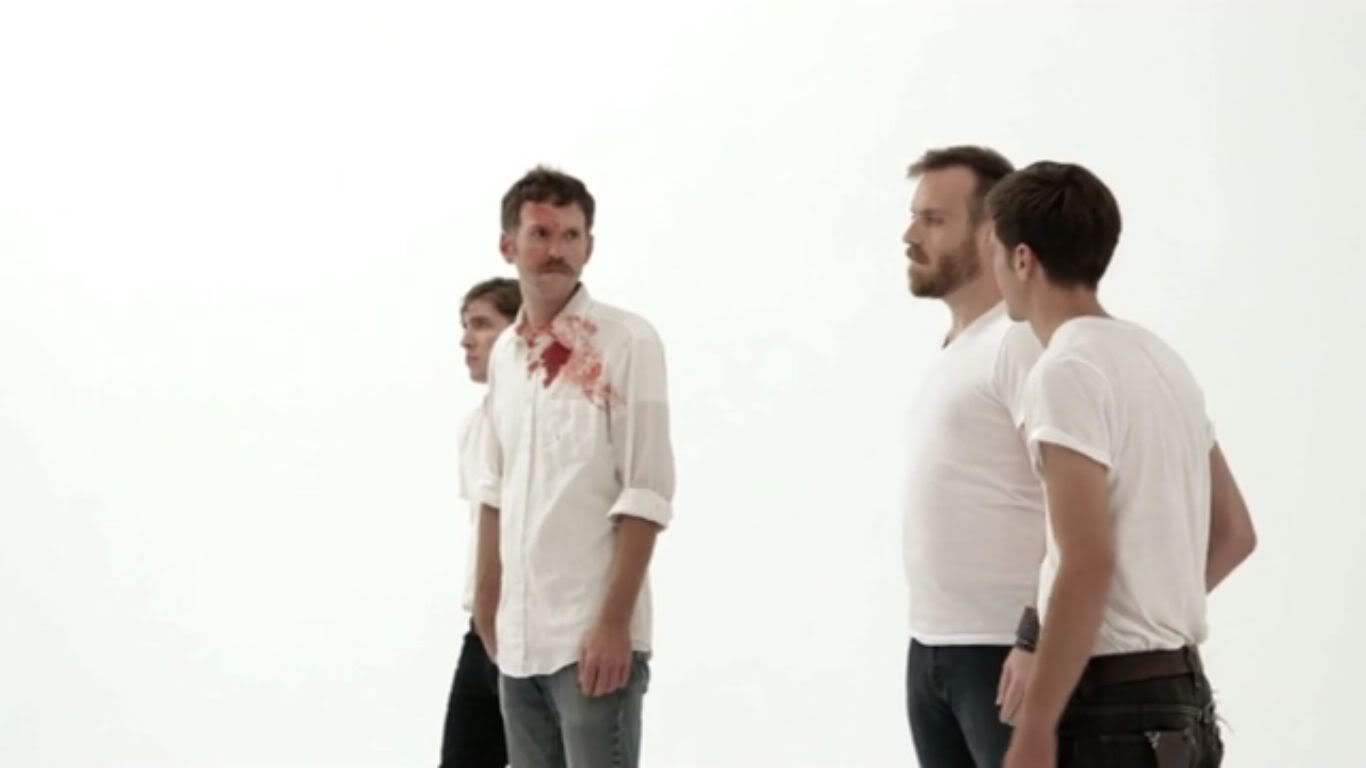 Quick-rising, Guelph-based, four-piece The Skeletones Four began to make waves after some extremely well-received tour dates with Zeus last year. The band is now heading out on the road with friends Cuff The Duke, The Magic and Bruce Peninsula before turning their attention to their new recorded EP that will follow-up Gravestone Rock which was released in 2011. A full list of dates can be found below.
Led by Andrew Collins (vocals/guitar/keyboards/horns), The Skeletones Four are rooted in classic pop sensibilities, which turn out sounding rather weird in translation; at the end of some through line between the Beach Boys, Booker T. and the MGs, the Gories, and Giorgio Moroder, you'll find the S4, quietly tuning up. When Collins brings his song ideas to band mates Evan Gordon (bass/vocals), Jordan Howard (guitar/vocals), and John Merritt (drums), things get fuzzy and explosive, with unusual time signatures, ping ponging guitars, and ghostly vocal harmonies bubbling together to form their idiosyncratic, startlingly super-charged sound.
The Skeletones Four - Empty Eyes from Joseph Pauls on Vimeo.
The Skeletones Four Tour Dates
April 20 - Peterborough, ON - The Garnet $
April 26th - Hamilton, ON - The Casbah *
April 28th - Peterborough, ON - The Montreal House *
May 3rd - Guelph, ON - The Ebar &
May 4th - Sudbury, ON - The Townhouse *
May 5th - Sudbury, ON - The Townhouse *
May 24th - Toronto, ON - The Great Hall &
May 26th - London, ON - Grickle Grass Festival
$ with The Magic
& with Bruce Peninsula
* with Cuff The Duke