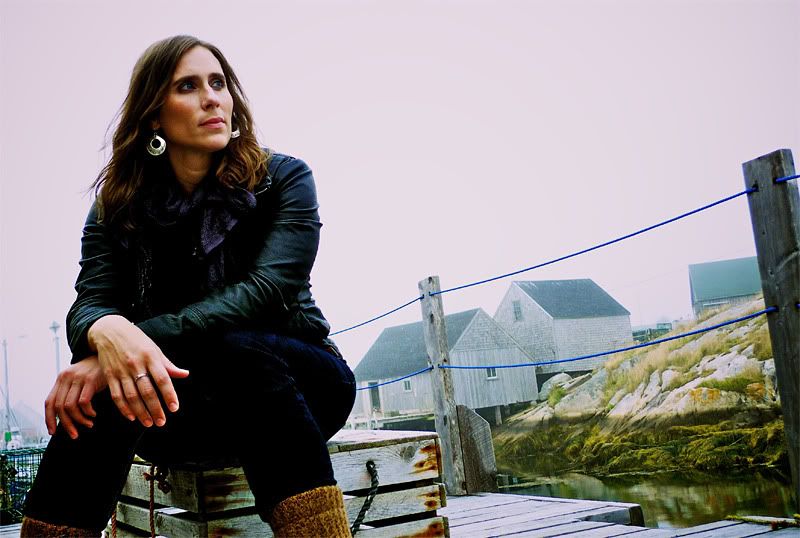 After 8 weeks touring North America in support of her critically acclaimed new album "We Have Made A Spark", Rose Cousins' returns to Halifax for a very special release show. Joining Rose from Boston will be Zack Hickman & Austin Nevins (Josh Ritter) Dinty Child & Billy Beard (Session Americana) and Laura Cortese and special Canadian guests include Jenn Grant, Daniel Ledwell, Tanya Davis and Don Brownrigg.
April 22 @ Spatz Theatre
Rooted in authenticity and conviction of voice, from driving opening track The Darkness to stark piano ballad Go First, you feel as though Rose Cousins sings for you, about your life. It is that sincerity that leads some to compare Cousins to our most beloved songwriters, and yet, her passionate delivery is distinctly, Rose. From writing songs from a tiny cabin without electricity on a New Hampshire island (All The Stars, The Shell) to the stage of one her many international tour stops her lone voice reaches out to listeners, all of us surrounded by our own forms of darkness, and charges us to have the courage to forge ahead.

It's not surprising that Boston performers were quick to adopt Cousins when she started traveling there 8 years ago. To make We Have Made A Spark, she gathered her friends and collaborators Zachariah Hickman (producer) and Austin Nevins (who both play in Josh Ritter's Royal City Band), songwriters

Rose Polenzani

,

Kris Delmhorst

,

Mark Erelli

,

Jennifer Kimbal

l

,

Laura Cortese

,

Amy Correia

,

Ana Egge

,

Edie Carey

, members of

Session Americana

Billy Beard & Dinty Child, and multi-instrumentalists Sean Staples and Charlie Rose together to make the record at well-known American studio (Q Division) used by James Taylor, Aimee Mann, Patty Griffin. Along with new music comes a short film called If I Should Fall Behind, about the heart of the community where the record was made.

Rose Cousins' "We Have Made A Spark" Tour Dates
2/21 Decatur, GA - Eddie's Attic
2/22 Nashville, TN - The Bluebird


3/1 Lewiston, ME - Bates College




3/2 Cambridge, MA - Club Passim




3/3 New York, NY - Living Room




3/10 Chicago, IL - Evanston SPACE




3/16 Victoria, BC - Solstice Cafe




3/17 Bowen Island, BC - TBA


3/18 Gibsons, BC - St Bart's Hall
3/19 Vancouver, BC – The Railway Club


3/22 Berkeley, CA - Freight & Salvage




3/23 Chico, CA - Chico Women's Club




3/24 Sacramento, CA - Sutter Creek Theatre




3/25 Los Angeles, CA - McCabes Guitar Shop




3/28 Winnipeg, MB - West End Cultural Centre




3/29 Saskatoon, SK - Lydia's




3/30 Edmonton, AB - Haven Social Club




3/31 Canmore, AB - Communitea




4/2 Calgary AB - Ironwood Stage & Grill




4/14-15 Moncton, NB - East Coast Music Awards




4/20 Lunenburg, NS – Zion Lutheran Church




4/21 Wolfville, NS - Al Whittle Theatre




4/22 Halifax, NS - Spatz Theatre




4/25 Charlottetown, PEI - St Paul's Anglican Church




4/26 Moncton, NB - Capitol Theatre




4/27 Saint John, NB - Sanctuary Theatre




4/28 Fredericton, NB - Charlotte Street Arts Centre




5/3 Toronto, ON - Rivoli




5/5 Wakefield, QC - Black Sheep Inn