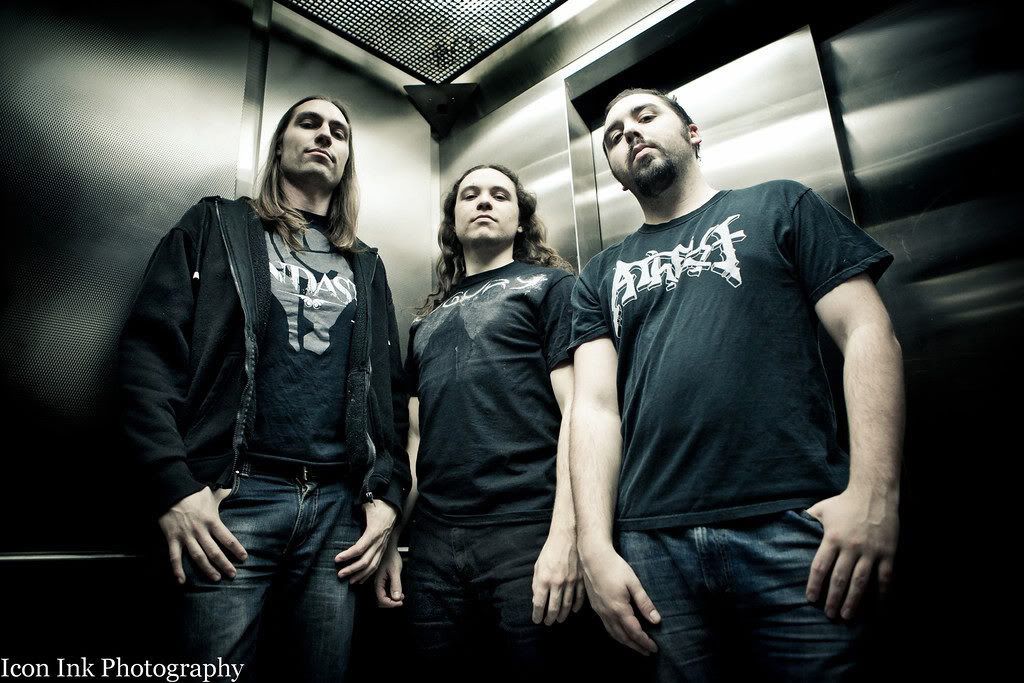 The Montreal-based technical death metal band Derelict have released a third streaming single from their upcoming album, Perpetuation, set for release on April 20th, 2012.
"Spoils Of War" can be streamed here:
"We definitely went all-out on the brutality for this track", comments
Derelict
vocalist Eric Burnet. "Max (Lussier, guitar) brought us a great mix of technical parts and straight-up headbanging riffs. The lyrics are about how most of our societies are built on top of the bones of previous ones that we destroyed."