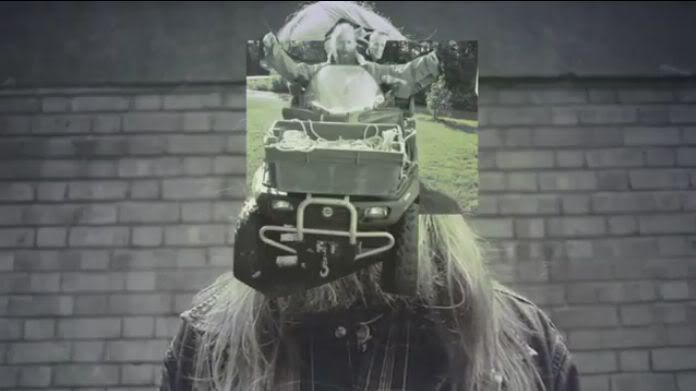 Acclaimed Canadian indie label We Are Busy Bodies is set to release C.A. Smith's brilliant new album on May 10th. Someone You Love will be his first album release as C.A. Smith.
Formerly known as Mayor McCA, the musician, writer, cartoonist, animator, actor and onetime mayoral candidate is set to tour Canada after the release (full list of dates below).
Christian Anderson (C.A.) Smith is the Mayor. Or at least he was. Smith has preformed under the moniker Mayor McCA for the past 15 years. Operating as a one-man band he borrowed the term, and half jokingly, referred to himself as "The hardest working man in showbiz", funny but no less true. It's safe to say that as a vaudeville style act (singing, playing, and tap dancing) he turned a few heads.
The charismatic Smith has gained recognition among his peers as a hard-working talent. That reputation led to opening slots for Feist, Daniel Johnston, Chad VanGaalen, Slow Club, Sarah Harmer, and more. Beyond his hard work, the real achievement has been the songs and that's the reason for the new direction Smith has chosen.
CA Smith - Someone You Love Tour
April 26 – The Drake - Toronto, ON
April 27 - The Casbah - Hamilton, ON
April 30 - Strega Cafe - St Catharines, ON
May 01 – Grad Club - Kingston, ON
May 02 – Raw Sugar - Ottawa, ON
May 04 - Octopus Garden - Alma, NB
May 05 – Plan B – Moncton, NB
May 06 - Gus Pub - Halifax, NS
May 07 - Coco Community Cafe - Truro, NS
May 08 – Governors - Sydney, NS
May 09 - Saint John Alehouse - Saint John, NB
May 10 - Library Lounge - Fredericton, NB
May 12 – Jane Bond - Waterloo, ON
May 13 – The Cornerstone – Guelph, ON
May 14 – The Spill – Peterborough, ON
May 15 – Brutopia - Montreal, QC
May 16 - Two Doors Down - Brantford, ON
May 17 - Paddy Flaherty's - Sarnia, ON
May 18 - Grooves Records In-store (3-5pm) - London, ON
May 18 - The Black Shire - London, ON
May 19 - Come Together Music Festival - Durham, ON
May 20 - Come Together Music Festival - Durham, ON