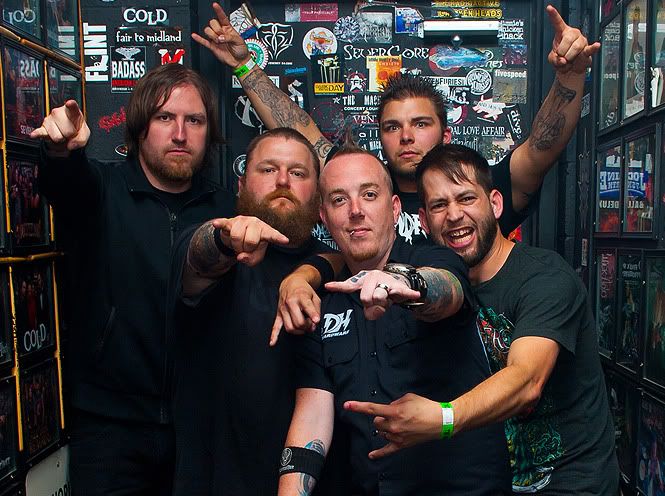 The well-oiled modern metal machine that is Modesto, CA's Better Left Unsaid is in motion and preparing to record and release a new, self-titled album. BLU are entering Sharkbite Studios (Machine Head, Roadrunner United, Exodus) this Spring with engineer/producer Ryan Massey at the dials. The band's highly-anticipated third album is set for release on July 31st, 2012 and will be followed by extensive touring.
"I think we've found our sound on this album", comments BLU guitarist Greg Fender. "The process this time around has been very smooth and natural, with everything sort of falling into place with very little effort. We poured a lot of the frustration from past growing pains and long touring into the new material and the result has been something darker, more raw, and most importantly more for ourselves than anyone else."
This album comes on the heels of 2010's Only The Dead To Witness (Static Age Records), hailed by www.thenewreview.net as "(...)
an excellent album that keeps you entertained until the very end."

OTDTW was supported through extensive touring, including a slot on the Hed to Hed Tour II in 2011, involving 50+ dates alongside Hed PE and Mushroomhead.
Better Left Unsaid-"To The Last Man" from zach voytas on Vimeo.
New tracks, studio updates and tour announcements can be expected from the band in the coming months.