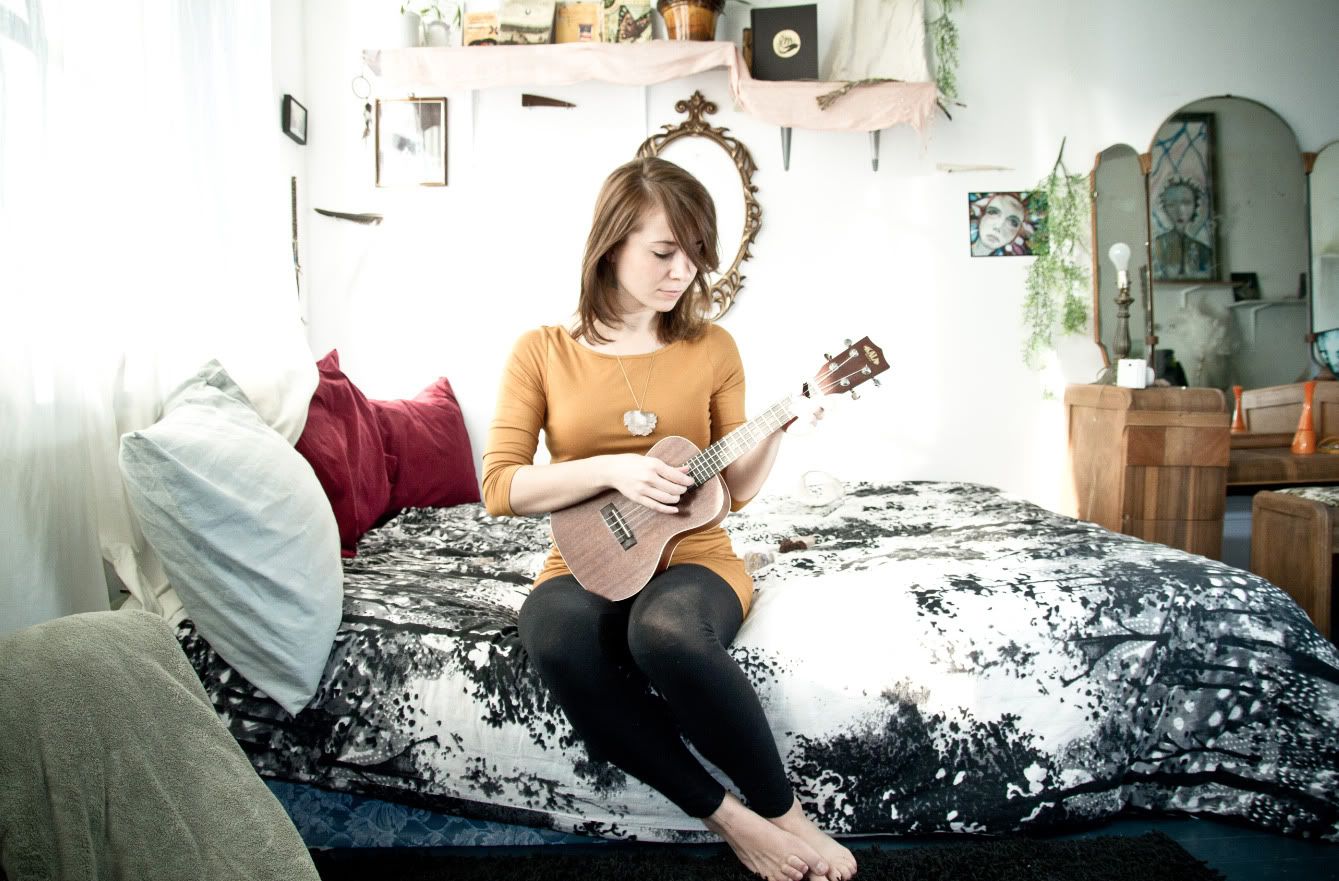 Head In The Sand Recording Artist from Winnipeg, Demetra is set to take her critically acclaimed debut album "Lone Migration" on the road. A visual artist, yogi, musician and world traveller, she has studied yoga on Thai islands, hung art in Austrian galleries and played songs for tourists and polar bears in Churchill. Now she heads east to perform songs from her new album. "Lone Migration" was released January 17 and full tour dates are below.
A Southern Manitoba soul that fell in love with the North, Demetra is rich with experience. Grounding herself in Winnipeg, Manitoba for short stints, Demetra has performed at a handful of folk festivals and contributed to the Record of the Week Club. More recently, she committed her music to tape with the help of Andrew Braun (Rococode, Hannah Georgas), Paul Bergman, Matt Peters (Royal Canoe, The Waking Eyes) and a guest appearance by Inuit throat singer Nikki Komaksiutiksak - who you may recognize from the ROTW Club single Keewatin Arctic w/ John K Samson.
The result is Lone Migration – an exploration of her experiences rooted deep in personal images of the icy tundra and the endless Arctic Sea. Produced and recorded by Matt Peters, the album is as sonically sparse and spacious as the Northern home it was birthed in. And it is all anchored around Demetra's soaring, intimate voice – crossing snowy plains and spinning words about broken hearts, ice maidens, icy spirits and surviving in the wild.
Demetra has opened a sold out concert for Hawksley Workman for the Winnipeg Folk Festival. She was commissioned by the West End Cultural Centre to collaborate with filmmaker Cecilia Araneda on a film and music production. And her work has been celebrated in the Made In Manitoba series.

Demetra's Lone Migration Tour Dates
April 26 – Winnipeg, MB – The Lo Pub w/ Royal Canoe
May 5 – London, ON – The Brass w/ Jenny Berkel
May 6 – Guelph, ON – The Cornerstone w/ Jenn Berkel & Sarah Jane Scouten
May 8 – Hamilton, ON – Homegrown w/ Dave McIntosh
May 9 – Windsor, ON – Phog Lounge w/ Jenny Berkel & Tara Watts
May 10 – Toronto, ON – OCAD Student Gallery with Lake Forest & Jenny Berkel
May 12 – St. Catharines, ON - The Mansion
May 14 – Montreal, QC – Casa Del Popolo w/ Jenny Berkel & David Simard
May 16 - Woodstock, ON - Fusion Café
May 21- Antigonish, NS - House show
May 24 – Halifax, NS – The Company House
May 25 – Fredericton, NB – TBD
May 26 - Montreal, QC – Le Depanneur
May 28 – Toronto, ON – The Gladstone Hotel w/ the Billie Hollies
June 02 – Cypress River, MB – Prairie Wind Music Fest