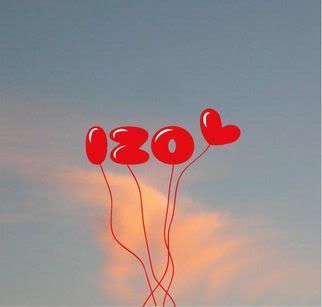 We Are Busy Bodies
is kicking off an industrious 2012 with the release of the debut album from the buzz-worthy International Zombies Of Love on May 8th. The acronym-titled debut (IZOL) is a collection of seven stunning tracks written by core project lead Mike Farrell, plus one highly minimal cover of the Glimmer Twins classic, 'Fool To Cry' thrown in for good measure. The album, produced by Farrell and long time cohort Sean Beresford (The Pariahs, The Sure Things, White Cowbell Oklahoma), will be available in vinyl and digital formats.
Mike is already an established street-rock icon in Canada (especially in Toronto and the "Golden Horseshoe" that surrounds it) via his band The Pariahs (now on indefinite hiatus after 25 years of beer spilling mayhem, UK tours and shows with the likes of The Ramones, The Deftones and Shonen Knife) where he was the lead singer and chief co-writer of their material now in a catalogue some four albums deep.
A respected songwriter and performer, Mike has also shared bills on his own with the likes of Ron Sexsmith, Hayden, Willie P. Bennett, Greg Keelor, Tom Wilson and a bevy of other artists.
International Zombies of Love focuses on Mike's diverse musical tastes and talents and involves a minimalist approach to instrumentation that is heavy on melody, arrangement and performance. Piano and voice is central to the music but synthesized treatments , crafty mixing and a variety of additional instrumentation (a french horn here, a distorted guitar there) make the upcoming debut an interesting, often beautiful and intimate experience.
International Zombies of Love - Back To The Ball by Noisography
Recent highlights for International Zombies of Love have included playing with Perfume Genius in Ontario and Quebec, opening up this year's Live in Bellwoods outdoor series for NXNE 2011, playing with Dan Sartain, Gardens and Villa, DD/MM/YYYY, Odonis Odonis, Doldrums and Quest for Fire.
A variety of dates in Canada and the United States, including appearances at festivals in the spring and summer are currently in the works.
A follow up album is planned to drop by the end of 2012.
We Are Busy Bodies as a record label was established in 2005 with the intention of releasing records for friends from near and far that founder, Eric Warner, met through his now legendary concert promoting endeavours. It's been seven years since their first release, and they are just as excited and proud to be releasing music as the day they started. Eric says, "we've been very fortunate to work with dozens of great bands, release their music in multiple formats (CD, vinyl, digital and even as a sandwich) and look forward to many years of more of the same".
Tracklisting: