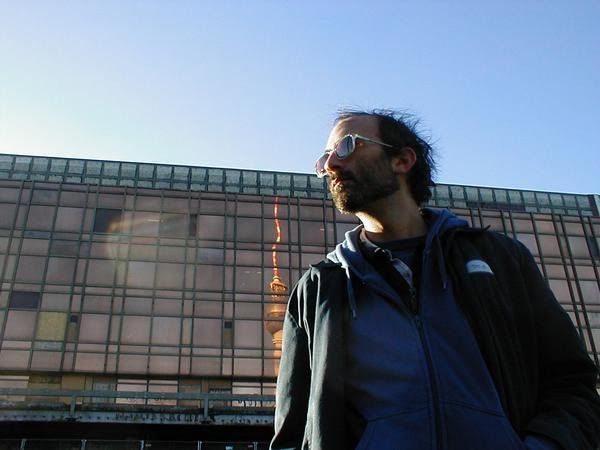 Stanley Brinks (

Herman Düne

), Freschard, and The Burning Hell tour together throughout Eastern Canada this April. Dates are as follows:
April 24 -

Halifax, NS

-

The Company House
April 25 -

Sackville, NS

-

The Legion
April 26 -

Toronto, ON -

Lee's Palace
April 27 -

Montreal, QC -

Casa Del Popolo
April 28 -

Wakefield, QC

-

The Black Sheep Inn
April 29 -

Peterborough, ON

-

The Montreal House
December 2006: Herman Düne release their Giant album on a major label and are all set to play some large venues when suddenly André leaves the band. He moves to Berlin where, at his own pace and with no outside pressures, he starts to record new material under the name Stanley Brinks.
But this more personal approach to music started many years ago for Stanley/André, when in paralllel with his musical output with Herman Düne, he played solo gigs under his real name, or using the acronym AHD or even under one of a host of pseudonyms he'd taken (Ben Dope, Ben Haschish, Klaus Bong, John Trawling, John Andreas, Lord Stanislas...).
Stanley/André has always been rather reticent when it comes to engaging with technology, the internet or the music business. In complete autonomy, he produces around 4 albums a year, on his own label, Radical Baboon. This solitary approach has never precluded him achieving worldwide recognition, since in the past he's often toured his work around Europe, the UK and the United States to an appreciative audience.
By following this path, Stanley has managed to transform his ambitions to create music on a more personal scale into a veritable way of life: simple recordings that require little in the way of technical logistics, intimate live shows in small venues or even private apartments... a bohemian life of creativity and travel.
Freschard grew up in a farm in French Burgundy. She started organizing shows in the barn when she was about 12 years old. Aged 18 she moved to the big city, Paris, where she baked pies and cakes in a cafe.
There, a local musician and regular customer called Andre

Herman Düne

wrote a few songs for her to sing. She called her first EP, Neon Orange. Homeless in Paris, she saved up just enough money to get herself a ticket to New York.
There she found an old electric guitar and started writing her own material. She recorded her second EP, Shower Gel, with Mike Gomez on lapsteel guitar. With AHD and G. Lucas Crane she also formed a band called Back Up, and worked on poetical noise music.
In 2004, she moved to Berlin, where she recorded her first LP, Alien Duck, with a mix of electronic and acoustic sounds. Her second album, Click Click, recorded in 2006, features a drummer (Leo Bear Creek), and electric guitars by Stanley Brinks. On her third album, Moonstone, she plays the drums herself. She works as a sound engineer and records her friend's music. She also has a calypso cover band with Stanley Brinks, called Kreuzberg Museum.
The Burning Hell is the alter-ego of ukulele player and all-purpose nerd Mathias Kom, and the essence of the band is music to dance to while laughing about death and smiling out of the side of your mouth. Occasionally blooming into a multi-instrumental monster with many heads and arms, with members living all over the world, The Burning Hell is now happily based in St. John's, Newfoundland.
Since 2007, The Burning Hell has toured back and forth across Canada and Europe, playing festivals, bars, living rooms and even a mental asylum in rural France. The band has also released five full-length albums, two cassette-only EPs, three split 7" records and an assortment of digital-only live and B-sides compilations. In 2012, The Burning Hell will be touring extensively in Europe, crossing the Arctic Circle, recording a new album, and breaking a world record. For real.