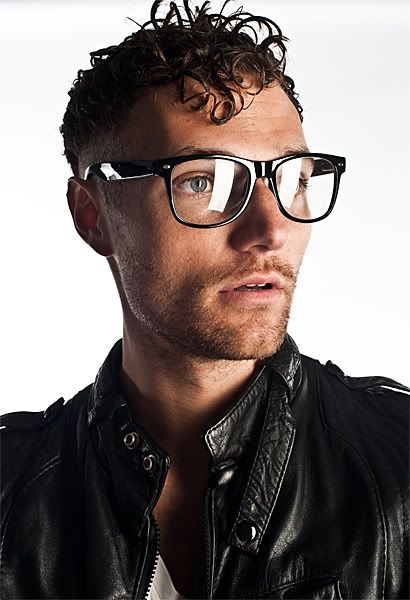 After bringing his all-inclusive carnival dance explosion across Canada, then to three U.S. coasts, SXSW, Brazil, Amsterdam, and Iceland all since the release of We're all Dying to Live, Halifax's Rich Aucoin will return home for a performance at Michael's on Friday, May 4 at 10:30 p.m.

Recently, Aucoin released a short film called 'The Myth of Robo Wonder Kid" featuring the song "P.U.S.H.". Written, directed and produced by Joel MacKenzie, the animated short is an animated tale of mythological creatures, robots and angry Gods. Watch "The Myth of Robo Wonder Kid" http://youtu.be/17BVMOqRvk8

Aucoin is also nominated for Solo Artist Of The Year, Live Artist/Group or Duo Of The Year, Electronic Artist/Group or Duo Of The Year and SiriusXM Emerging Artist Of The Year at the 2012 Indie Awards and will perform at the awards show on March 24th during Canadian Music Week. Vote for The Indies here: http://indies.ca/voting

Featuring over 500 musicians, friends and fans from across Canada, We're All Dying To Live came out on October 25th to rave reviews. The video for "It" was called the # 1 Canadian video of the year by exclaim! as well as hitting Paste Magazine's year end list and being added to AUX TV, Much Music, Much More Music, MTV 2 and Musique Plus.

"Rich Aucoin's CD captures joie de vivre and desperation of youth. … seizes the listener by the collar from the first note" The Globe and Mail

"…his aesthetic is pure exuberance, joie de vivre distilled into a sweaty, sing-a-long dance party. We're All Dying to Live seems less an album than a group hug, with Aucoin gathering every single friend, colleague, good feeling and better idea together and squeezing them with loving abandon." Album Of The Week, The National Post

"When a show is so physical, colour­ful and inclusive, jammed with familiar visuals, high-energy sing-alongs, lights and confetti, a mass-huddle, a finale under a parachute and a performer who grips your shoulder and sings to you—everyone was treated to a personalized couplet that day at Divan Orange—it's unforgettable, for life." Montreal Mirror

"We're All Dying to Live is a headphone masterpiece" exclaim!

Tickets are $13.99 in advance and $16.99 day of show (including tax and service charge) and go on sale this Friday, March 16 at 10 a.m. This show is restricted to ages 19+ with VALID ID. Doors open at 9:30 p.m.