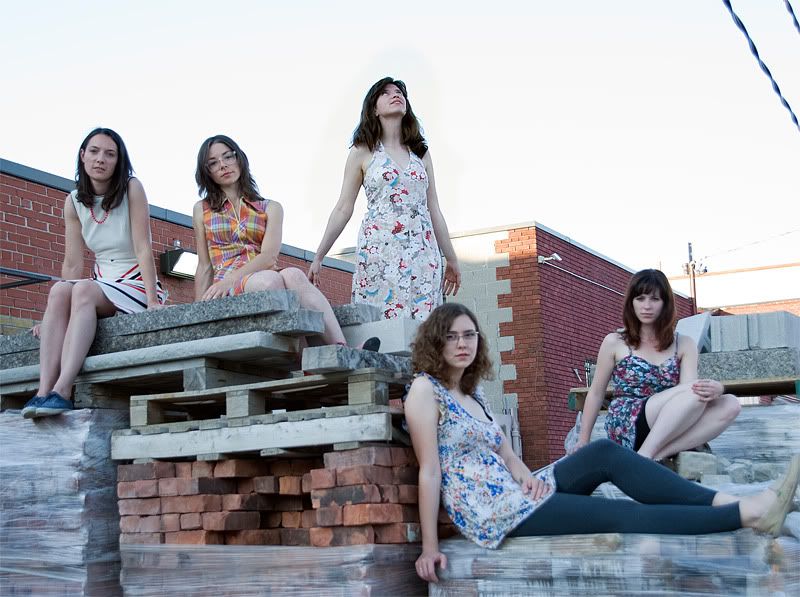 Sheezer, Toronto's highly acclaimed all-female Weezer cover band, tours throughout the East Coast this April. Dates are as follows:
April 13 -

Halifax, NS -
The Seahorse*
April 14 -

Sackville, NB -
George's Roadhouse*
April 15 - Charlottetown, PEI - Baba's*
April 16 - Moncton, NB -

Plan B
April 18 - Saint John, NB -

Peppers Pub
April 19 - Fredericton, NB - The Capitol
April 21 - St. John's, NL -

Lawnya Vawnya
Made up of Dana Snell (drums), Laura Barrett (bass), Alysha Haugen (lead guitar), Magali Meagher (rhythm guitar), and Robin Hatch (keys, guitar, harmonica), Sheezer is the internationally renowned, all-lady Weezer cover band. Made up of members of The Hidden Cameras, By Divine Right, The Bicycles, Gentleman Reg, and The Phonemes, the group on perform material from Weezer's first two records, The Blue Album and Pinkerton.