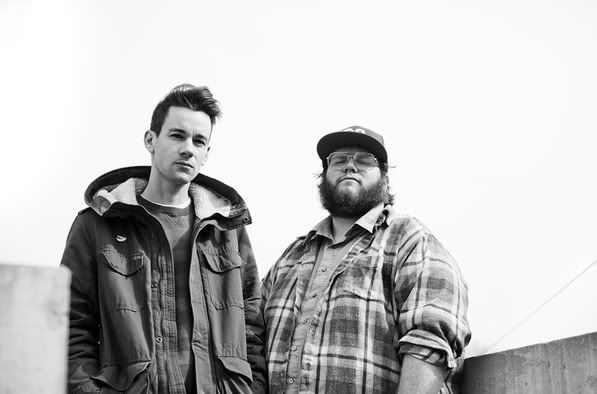 PS I Love You will embark on a thirteen-date tour starting in Toronto and ending in their hometown of Kingston, Ontario (full list of dates below). The North American tour dates begin on May 15th, days after the band release their much-anticipated second album 'Death Dreams'. The eleven-track LP will be available in Canada and the United States on May 8th and the United Kingdom on May 28th on Paper Bag Records.

PS I Love You are also offering a free download of album stand-out 'Princess Towers' here. And don't for get to pre-order 'Death Dreams' (available on CD and Limited Edition 180 GRAM White Vinyl + CD), you can do that right here.

'Death Dreams' was recorded with 'Meet Me At The Muster Station' producer Matt Rogalsky on his portable studio in the band's tiny rehearsal space. No big budget studios for these lads. The album's photography and design of the album's artwork was created and executed by Benjamin Nelson.
PS I LOVE YOU 'Sentimental Dishes'
by
Paper Bag Records
PS I LOVE YOU Tour Dates

May 15 Toronto – The Garrison
May 19 Hamilton – The Casbah
May 21 London – The Alex P Keaton
May 23 Chicago – Schubas Tavern
May 25 New York – Mercury Lounge
May 26 Brooklyn – Glasslands
May 28 Hamden – The Outer Space
May 29 Fredericton – The Capital Complex
May 30 Charlottetwon – Hunters Ale House
May 31 Halifax – Michael's
June 2 Montreal – Il Motore
June 6 Ottawa – Mavericks
June 9 Kingston – The Grad Club
For More Information on PS I Love You, You Can Visit: