Olivier Jarda proudly announces the release of his sophomore LP, Good Luck Cartel, on Tuesday, April 10th. We have digital and physical copies of the album available upon request.
Olivier Jarda took a year and a half to make his second full-length record. It came to life during a period of flux and instability for Jarda, who had recently quit is job as a climate policy analyst at a think tank in Washington, DC, and found himself in Halifax, NS taking undergraduate science courses.
Jarda's upcoming album, Good Luck Cartel, echoes the years leading up to his decision to take a step back from the din of American politics, and to return home to the Maritimes. The result is a collection of modern folk songs, some dressed up, some pared down, whose stories look back, look forward and try to describe the view.
Jarda recorded the album in Halifax over the last two winters with Charles Austin at Echo Chamber, and with the help of some very talented friends, including former Turnstiles band mates Peter Gorman and Jesse Griffith, and Nick Wombolt. The album will be released independently in Canada on April 10th and will be released on the independent label Jam Jar Records in the UK in May.
Olivier Jarda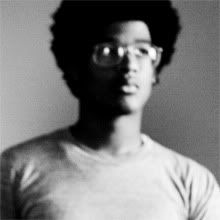 Good Luck Cartel
09. We Broke Before the Hail