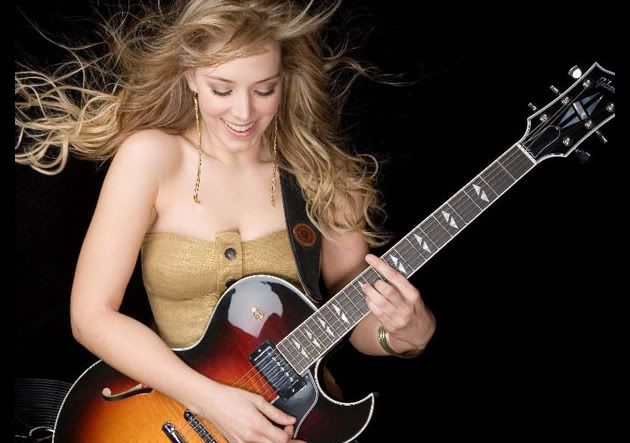 With the signature brand of alternative soul that dazzled listeners on her 2007 debut, Red Book Chronicles, Lori Nuic returns with her second offering, Flaws Of Attraction (Fuse Records/Fontana North). Set for release on May 15, 2012, Nuic's performances on the album are so candid, it is as though she is singing every line as if living it, at that moment, for the first time. Toronto fans will get a chance to hear the new songs live, when Nuic performs at The Supermarket on March 22 during CMW.
On Flaws Of Attraction, the Toronto-based singer/songwriter doesn't pull any punches lyrically or musically. The arrangements are blindingly tight and the lyrics raw and uncompromising, characterized by hooky turns of phrase that are simultaneously universal and, at times, surprisingly intimate. It's the kind of record that anyone who has felt betrayed by their own actions, or those of someone close to them, can relate to. Nuic sets the tone with tracks like Back To Love, Off The Record and Crossfire – a no-holds barred catalogue of the collateral damage from broken love, and by making decisions with 'the logic turned off and the crazy turned on'. For a preview of these songs click here.
Though Nuic adopted a grittier sound for the record, it is in no way a complete departure from her past work. Soliciting the help of producer Adrian Eccleston (Jacksoul, Divine Brown) and 'Pedalboardz' partner Martin 'Doc' McKinney (k-os, Maroon 5, Drake), Nuic cast a wide net, fusing rock, R&B/pop and soul, with a touch of the blues. She drew on influences ranging from contemporary to classic R&B, letting the sounds blend together, and relying on her creative instincts to do the rest. The result is a fluid blend of rock-fuelled R&B/Pop and soul – an evolution of the gutsy, groove-driven sound Nuic first introduced on her debut album.
The talented singer-songwriter has evolved into a vocal powerhouse, honing her chops while showcasing at festivals like Canadian Music Week and NXNE. In 2008, she was nominated for two Toronto Independent Music Awards, winning the award for Best Pop, and in 2009 she was hand picked by music director Lou Pomanti to sing alongside Jarvis Church on CBC Radio's 50th anniversary celebration of Motown Records 'Canada Raves on Motown'. She has shared the stage with influential Canadian artists such Keshia Chante, Jully Black, Moka Only, and Divine Brown, as well as international stars like Simply Red, Arrested Development, and Maceo Parker.
Don't miss your chance to find out just how good it can feel to come 'back to love' this May, with Lori Nuic's Flaws Of Attraction.
Flaws Of Attraction Tracklisting:
1.

Misunderstood
Upcoming Canadian Tour Dates:
March 22 – Toronto, ON – The Supermarket (CMW)