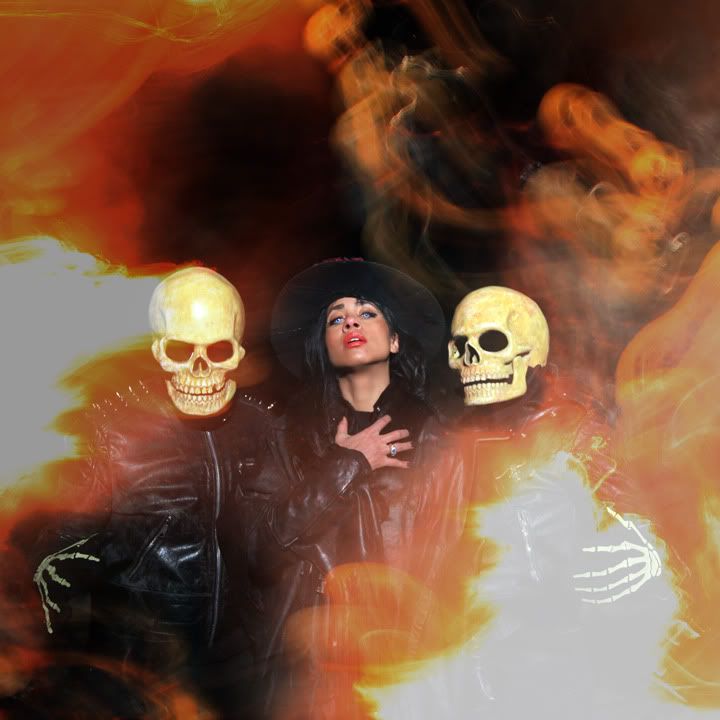 Lioness offer "The Night", the first single off their debut full-length album The Golden Killer due out April 17 on New Romantic. "The Night" is available now as a free download on Soundcloud.
Crashing drums and Vanessa's soulful wail conjure the darkness as she howls "Every night your shadows haunt you even from your bed" describing the night terrors that inspired "The Night".
Night terrors or "Hag Syndrome" has been called many things over the centuries, but every culture has a similar interpretation of the paralyzing fear that comes in the night. Vanessa described the experience as "cold bones grasping and digging into my torso while being unable to move or scream."
Lioness also unveil the album art for The Golden Killer, featuring a majestic lion head handmade by singer Vanessa Fischer.
Lioness celebrate the release of The Golden Killer on Friday April 13 at the Horseshoe in Toronto.
TOUR DATES
April 13 Toronto, ON - Horseshoe Tavern (RELEASE SHOW)
April 18 Kingston, ON - The Mansion
April 30 Ottawa, ON - Café Dekcuf
May 1 Montreal, QC - Le Divan Orange
May 3 Brooklyn, NY - Cameo Gallery
May 4 New York, NY - Pianos
May 5 Cleveland, OH - Happy Dog
May 7 Chicago, IL - Township
Formed in 2007 by bassist Ronnie Morris and drummer Jeff Scheven (former rhythm section for controller.controller) and vocalist Vanessa Fischer (ex-No Dynamics), Lioness released its self-titled debut EP in 2008, followed by Omens, Oracles and Signs Volumes 1 and 2, featuring remixes by Pilotpriest, Mansion, vitaminsforyou, Kids On TV and others. They toured across Canada and abroad with acts as diverse as You Say Party, k-os and The Cult. Known for their dark dance floor fillers, Lioness broaden the spectrum with The Golden Killer as it shifts between ecstatic dance and heavy rock moods.