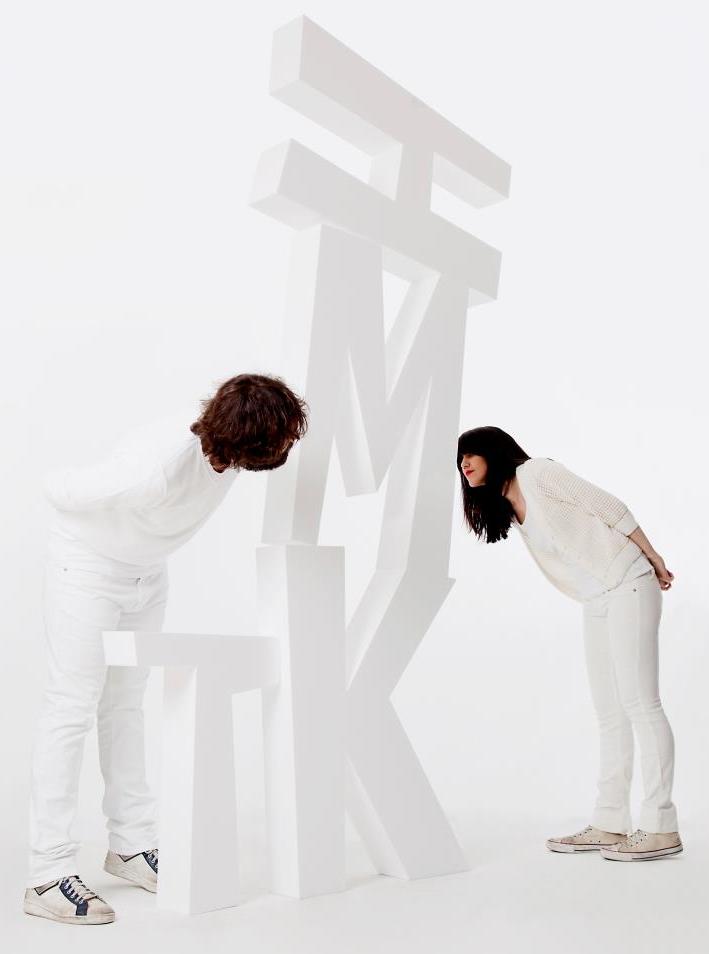 TWO PERFORMANCES IN TORONTO
ON MARCH 22nd AND 23rd
Spanish duo His Majesty the King (AKA HMtK) have made their way into the underground scene with their minimalist grunge-rock sound. Ready to bring their music and effortlessly cool live show to Canada, the pair will make the trek overseas to play two shows during Canadian Music Week on March 22nd and March 23rd (details listed below).
Following the illustrious tradition of noisy and electricity-drunk duos, Clara (guitar, vocals) and Nacho (drums) of HMtK stepped out into the music scene claiming an impeccable minimalism inspired by the likes of Nirvana and The Breeders, but also Elastica and PJ Harvey. Blending the best of punk, indie, grunge, and even a bit of surf-rock, the duo creates a sound that seems bigger than something coming from only two people. For a taste of their irresistible sound, check out the video for their track Beat Around The Bush, and their great cover of Nirvana's Breed.
After being together for less than a year, HMtK released the I Can Hear You're Talking But All I Hear Is Blah, Blah, Blah EP in May of 2010, and the following May they released their first LP Long Story Short (Cuervo Music). Produced by Javi Ferrás at Garate de Andoain Studios (Guipúzcoa), the album earned the duo spots at the Primavera Sound Festival, and an extensive tour in Spain.
Be sure to mark these two shows in your calendar because you won't want to miss His Majesty the King this CMW!
CMW Performances:
March 22 – Hard Luck @ 12:00AM
March 23 – Painted Lady @ 8:00PM