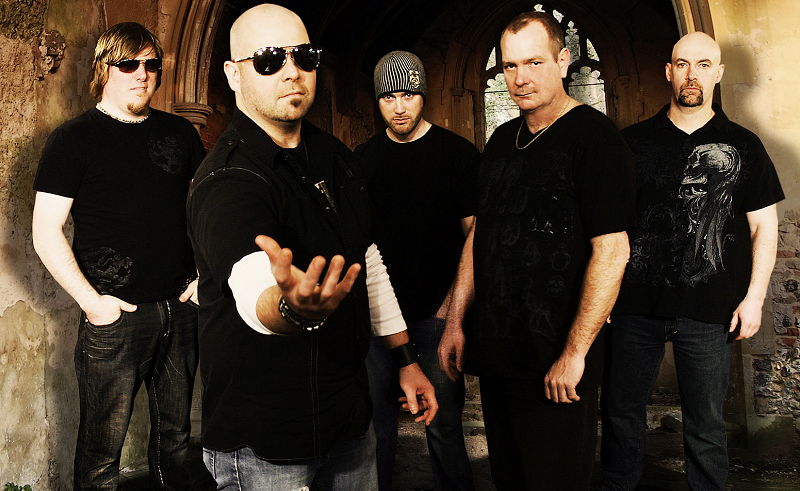 It's been over a year in the making and April 27, 2012 marks the launch date for Chaos Theory's debut album and they will be celebrating with a CD release party at Monte's Bar & Grill located at 245 Waverly Road in Dartmouth!! Joining them that night will be fellow rockers 7 Mile Stare (Dartmouth), Brite VU (Halifax), and Black Rock Road (Truro). The show starts at 10 PM and tickets are $5.00 in advance, $7.00 at the door. "We really want to have a fun night, with great music, surrounded by our fans, friends, and family" - Alex Coulstring
Fans of heavier melodic hard rock like Three Days Grace, Sevendust, Godsmack and Finger Eleven will want to check out Halifax based Chaos Theory who is fronted by singer/songwriter/producer Rock Johnson from Truro. Founding members Alex Coulstring (guitar/vocals), and Craig Brown (drums), who started the project in 2008, rounded out the line up last winter picking up Tim Garagan (bass) and Scott McKenzie (lead guitar) through placing an ad online.
The album consists of 11 ripping tracks and a bonus instrumental track. You can feel the raw emotion in every track throughout the album. Fueled by insightful melodic lyrics the album acts as a personalized social commentary for the band members who each have a hand in the songwriting. The CD also includes a full color 8 panel layout containing original artwork, liner notes and lyrics a rare find these days.
"We've put a lot of thought into what we want to offer our fans above and beyond the music. We really want to thank them for their support over our first year and give them exclusive insight to some of the interworking of Chaos Theory. We want to give them more for their hard earned dollars and their faith in our band" - Rock Johnson
The album is being released through Johnson & Coulstring's newly formed label Tenastic Music. The album and tickets can be pre-ordered through the band's website along with the band's brand new T-shirt design, digital package and exclusive membership package! "Obviously we encourage people to pre -order, being a small independent company it really helps us efficiently gauge the best use of our resources." - Rock Johnson
Website:
www.chaostheoryband.com