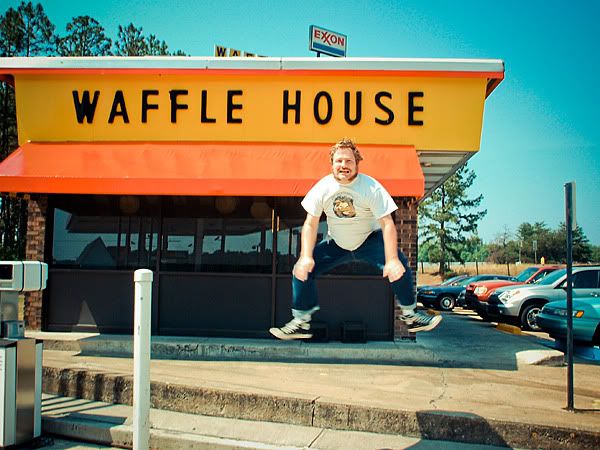 B.A. Johnston tours throughout Eastern Canada this March & April in support of his critically acclaimed new album, Hi Dudes (Mammoth Cave Recording Co.).
March 30 - Brantford, ON - Charlies
March 31 - Oshawa, ON - Murphy's
April 05 - Kingston, ON - Mansion
April

06 - Ottawa, ON - Irene's Pub
April

07 - Montreal, PQ - Grumpy's Bar
April

10 - Saint John, NB - Callahans
April

11 - Charlottetown, PEI - Wave @UPEI
April

12 - Halifax, NS - Gus' Pub
April

13 - Moncton, NB - Aberdeen Music Hall
April

14 - Fredericton, NB - Capital
April

17 - Sydney, NS - Governors
April

18 - Sackville, NB - Struts Gallery
April

21 - St. John's, NL - The Rock House
April

27 - London, ON - Alex P. Keaton
April

28 - Waterloo, ON - Jane Bond
There are a few constants that come with living in Canada. There are bitter, evil winters, a never-ending rainbow of depressing Tim Hortons coffee shops, and an album from Hamilton entertainer B.A. Johnston every year or so. This happens to be one of those years.
Hi Dudes! is B.A. Johnston's eighth full-length record and his first on Alberta-based label, Mammoth Cave. The album mines familiar B.A. territory: songs about arcades, romance gone down the toilet, and living in a dirtbag town filled with dirtbags nestled among observations of nostalgia and failure.
Hi Dudes! finds B.A. once again recording with producer Paul Linklater (Dave Bidini, The Pinecones) and

Stephen MacLeod

(Windom Earle). He also has brought ringer Laura Barrett into the mix to perform guest vocals on "Truffle Shuffle." The result is something much different than a live B.A. Johnston concert experience. Gone is the sweat. Gone are the terrible smells emanating from a rarely washed costume. Gone is a night of too much Labatt 50 in a bad bar with fluorescent lighting. What you are left with is the heart of a B.A. performance. It's a bit of truth-telling and some honest songwriting from a guy who has spent the last 35 years playing shows all over the country with no plans of stopping as long as the van holds up and mother approves.
B.A. Johnston has been playing shows and recording music since the Hamilton coffee house scene rose to prominence in the late '50s. He weathered the storm and even managed a mini comeback during the Hamilton Grunge explosion of the early '90s. He still lives at home in Hamilton, Ontario. When not touring or booking tours for himself, he does chores for his mother.