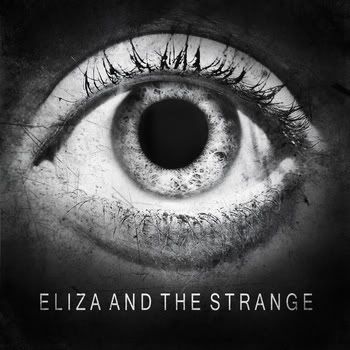 In the post-everything era of music consumption, bands exploiting a retro rock appeal are a dime a dozen. The market does continue to be viable for this sort of scene because people like to hear artists cast off current trends and ridiculously over-ambitious sonic schemes in favour of a classic, tried and true sounds. The risk of employing this tactic is coming off as derivative and trite. In the early years of the millennium, the throwback rock scene was pretty exciting because it was a refreshing contrast to some of the overblown electronica and hip-hop infused rock sounds of the late '90's. The Vines and Kings of Leon offered a sincere no-bullshit approach of playing a raw and unrefined mix of classic rock 'n roll that was vital and relevant. The counter effect to this was that it ended up becoming a marketable niche unto itself. The radio waves suddenly became flooded in the mediocrity of Jet and Wolfmother. Enough said. Anyway, the point I am making here is not that the retro-rock scene is overdone or irrelevant. In fact, it's a good thing that it is no longer the trend it was. The whole idea of rock 'n roll in the first place was to rebel against the status quo. Artists may just have to try a bit harder to make an impact with this type of traditional sound, but this is where
Eliza & The Strange
come in.
This is the self-titled debut album from the Halifax outfit. The overall sound is heavy, bluesy, and accented with genuine moments of '60's era psychedelia. The rhythm section is extremely bottom heavy, with fuzzed-out Geezer Butler like bass and commanding, deep in pocket, syncopated drum beats. The musical landscape is kicked in high gear with the recklessly overdriven guitar riffs, Eliza's PJ Harvey like wail, and whole thing finally sells me with the baneful sounding organ. If you can imagine if Patti Smith got together with Cream and Ray Manzarek from The Doors, that would probably sound pretty close to what this record sounds like. It's also all done so very well. The vocals are caustic and scornful, yet are pitch perfect. Also, the band packs a seriously tight rhythmic punch, with wide open grooves, and bluesy barnstorms.
The album begins with "Lady of The Night", which offers a deliberately infectious bass-driven rhythm that breaks down into a sludgy, blues-soaked coda that is very reminiscent of the Jon Spencer Blues Explosion. The follow-up, "She Ain't Pretty" isn't a Northern Pikes cover, but a vitriolic tirade of rock guitar riffage with an insidious organ melody carrying it all. "Monopoly" delivers an awkward, nervous beat that gives way to a an equally dark an uneasy melodic chorus emphasized by a high registered, arpeggiated guitar pattern. My favourite track is "White Lies" which features a very smooth rock groove, that is exquisitely intensified with an unearthly organ riff that absolutely kills me. "Baby Don't Be Nice" is also worthy of note, with it's carnival-esque main hook that borders on cabaret, then rocks full out in the chorus with a raucous, guitar-driven wall of sound complete with over-the-top fuzz and pentatonic wind-outs.
It's nice to hear a local Halifax band that so completely captures a raw, animalistic rock 'n roll spirit. It's a wonderful amalgam of heavy, sludge-driven blues riffs, effectively devious rhythms, all complete with a tastefully retro-psychedelic organ. Many of the sounds espoused throughout this collection of songs definitely calls to mind the likes of The Raconteurs and The Dead Weather, however the triumph in this effort lies in how effortlessly they manage to capture the true ethos of the sounds that influenced these other bands. The production of the record is also very well done. It sounds extremely professional, yet allows for an entirely organic feel that yields the raw and primal ethic that the songs demand. Although its certainly no novel concept to to reach back and avail some of rock's classic elements, Eliza & The Strange prove to be able to transcend the importance of true originality and deliver something that just plain rocks.
http://www.elizaandthestrange.com/
-Mark Laffin
03/12