ANNOUNCE CANADIAN TOUR DATES
PREMIERE MIKEY YOUNG (TOTAL CONTROL) REMIX OF
"Dirty Ghosts is a San Francisco-based trio that, interestingly enough, features programming from Aesop Rock. The riff-tastic "Battle Slang"'s grimy groove features an insistent shaker, stuttering snares, and a gritty bass pulse." – Pitchfork


The day has arrived for San Francisco based Dirty Ghosts to release their much-anticipated debut LP Metal Moon with Last Gang Records. The band has just announced they will be coming to Canada this spring. Kicking off their dates in Toronto on April 14th, Dirty Ghosts will then visit Ottawa and Montreal (dates listed below). You can also download a remix by Mikey Young (Total Control) for the first single Ropes That Way on Impose and stream the whole album at Muchmusic.com.
Toronto expat Allyson Baker has spent five years putting together the debut LP for Dirty Ghosts. However with the sudden departure of Carson Binks in 2011, she was inspired to rethink, rebuild and re-record the songs and, with the help of a drummer, transform Dirty Ghosts' bedroom beat-box experiments into stage-ready rockers. Featuring 10 original songs produced by Baker, American Hip-hop artist Aesop Rock, and Jason Carmer (Run DMC, Third Eye Blind, The Explosion), Metal Moon sees the band putting the disco into discord. Using everything from dubby funk (Shout It In) to minimalist electro (Steamboat to Concord) to vintage Van Halen-esque contorto-riffs (19 in '71), each track showcases the emotional intensity of Baker's voice.

So after 11 years in San Francisco – five of those spent bringing Dirty Ghosts to life – Baker now has everything she's always envisioned: a shit-hot record and a fully functioning band that's already got a west coast tour and South by Southwest appearances under its belt. But as much as Dirty Ghosts is a testament to Baker's drive, more often than not, she feels like she's the one being driven.
"Music takes complete control over me, and then just when I think the feeling's gone, it comes back. It's a total love/hate thing: I love it because making music makes me feel so happy, but it kind of does the opposite, in that it takes over to the point where I can't make any rational decisions about anything else in my life. But I have this weird passion for music—there's nothing else I really want to do."
And, as this dead-cool debut ultimately proves, good things happen when you refuse to give up the ghost.
Tracklisting for Metal Moon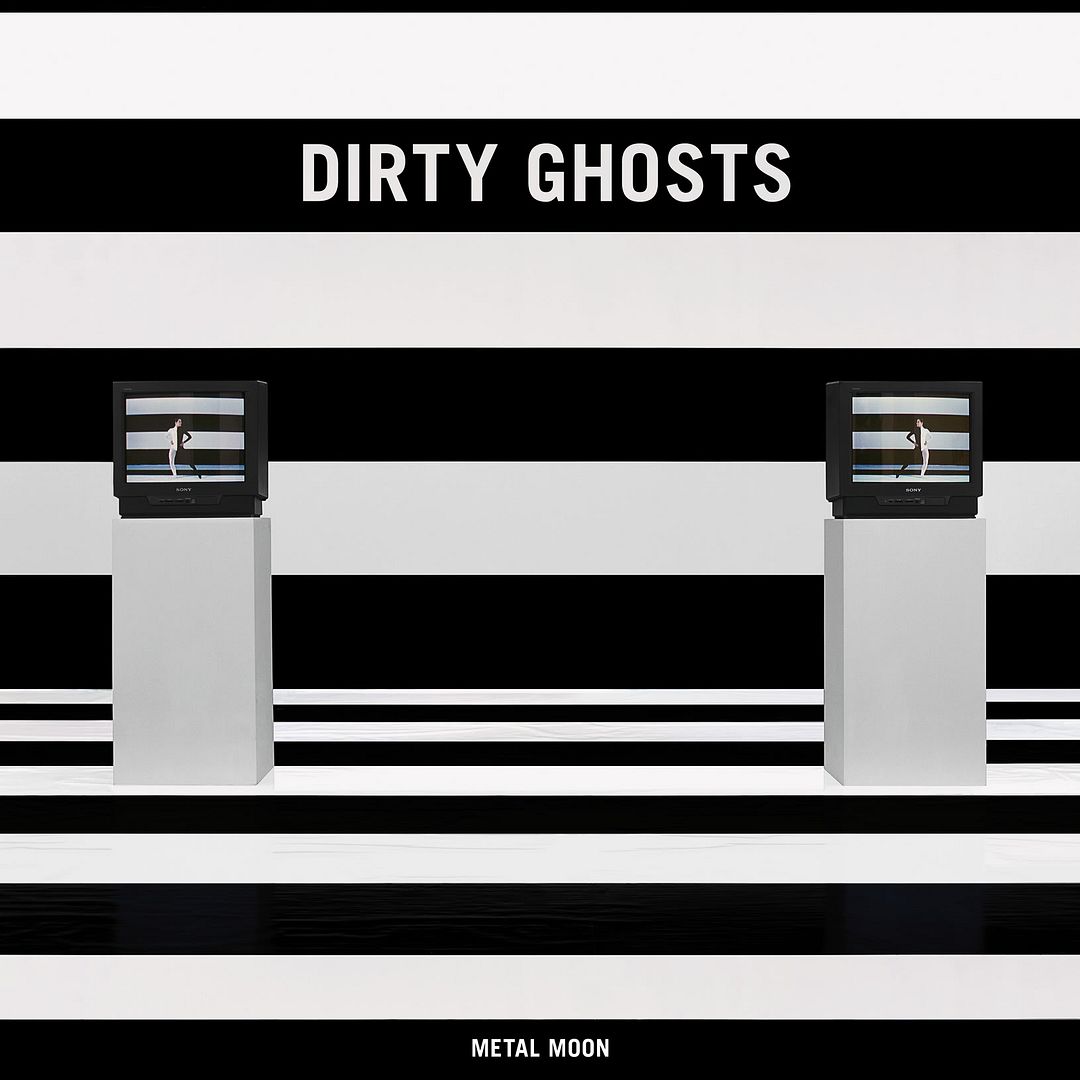 1. Ropes That Way
2. Shout It In
3. Surround The Controls
4. Battle Slang
5. No Video
6. Katana Rock
7. 19 in '71
8. Steamboat to Concord
9. Pretty Face
10. Beast Size
Upcoming Tour Dates
2/23 - Noise Pop Festival - Brick and Mortar - San Francisco, CA
2/24 - Bootleg Theater - Los Angeles
2/25 - Bar Pink - San Diego, CA
2/26 - Detroit Bar - Costa Mesa, CA
4/14 – Silver Dollar – Toronto, ON
4/15 – Dominion Tavern – Ottawa, ON
4/17 – Il Motore – Montreal, QC w/ Chain and the Gang