PERFORMING AT CMW THIS MARCH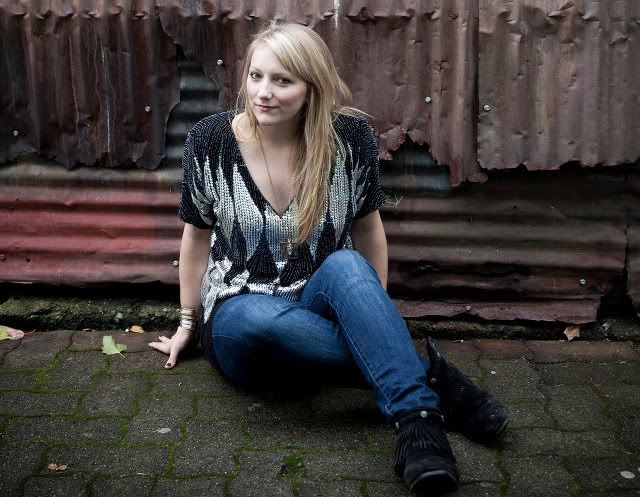 Toronto, ON – February 28, 2012 – Victoria's folk-pop artist Steph Macpherson is ready to let the world hear her debut full-length album Bells & Whistles. The new album features 10 original songs about love, heartache, and life experiences. It will be released on April 17, 2012 with Cordova Bay Records. Prior to the album release she will venture across the country to Toronto for Canadian Music Week where she is set to perform two showcases (details listed below).
Steph Macpherson's infectious, harmony-saturated folk/pop style is like a splice of Stevie Nicks, Sarah Harmer and Jeff Tweedy rolled into one musical entity, topped off with a sprinkling of Feist's charm. Her debut folk-pop EP, To You, showcased an ear for melody, and a knack for honest words and powerful lyricism that was dominated by acoustic guitars and rich harmonies. Bells & Whistles picks up where To You left off, establishing Macpherson as one of Canada's up-and-coming singer-songwriters. Track-to-track she showcases her exceptionally strong pop-sensibility with songs like the first single Summer Salute, beautifully crafted heartbreaking lyrics on The Distance and East, and adds in a little dash of country flavor on Silver Platter.
Macpherson has toured British Columbia and Alberta numerous times over the past few years, with several performances in and around Ontario and Quebec. She has shared the stage with Hannah Georgas, Yukon Blonde, Men Without Hats, Current Swell and Aidan Knight. In 2010 Macpherson hit the top 20 for the 100.5FM Vancouver's Peak Performance Project and has graced the stage of many wonderful festivals in Canada including Lilith Fair, Rifflandia Festival, Legislature Lawns in Victoria for Canada Day, BreakOut West and Canadian Music Week.
Big things are on the horizon for this stunning singer-songwriter and she is sure to touch your heart and soul with Bells & Whistles!
Upcoming Canadian Tour Dates:
March 22 – Toronto, ON @ The Dakota Tavern – 11pm(CMW)
March 24 – Toronto, ON @ The Cadillac Lounge – 9pm (CMW)
March 29 – Montreal, QC @ Shaika Café
April 6 – Victoria, BC @ St. Ann's Auditorium w/ Jeremy Fisher
April 12 – Vancouver, BC @ St. James Hall w/ Jeremy Fisher
May 4 – Vancouver, BC @ Media Club
May 5 – Kelowna, BC @ Habitat
May 8 – Calgary, AB @ Ironwood
May 11 – Edmonton, AB @ Haven