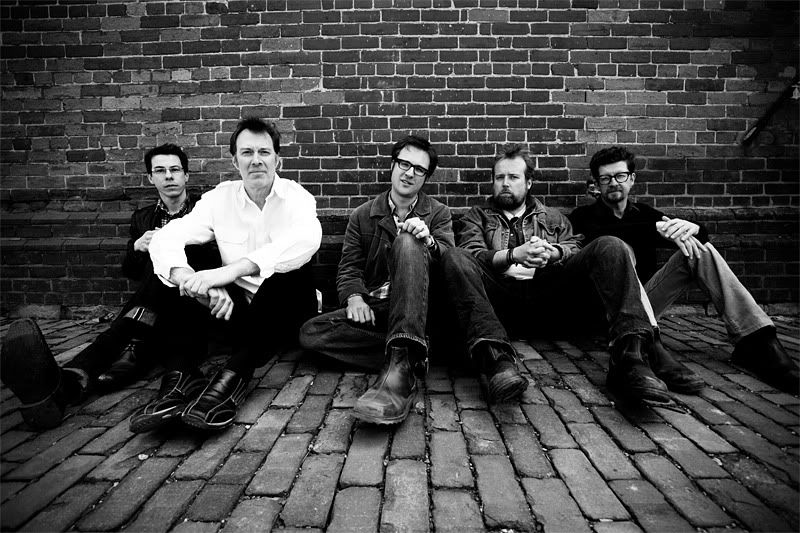 Toronto's Skydiggers share 1989 demo of Leslie in advance of brand new fifteen track studio album. The band's eighth studio album will come out on Latent Records on April 17th.
Northern Shore is the title of Skydiggers' new album, and represents the bold new musical territory the group explores on their eighth studio release. The 15 song collection stands as the most adventurous and varied of the group's 20 year plus career, and captures and reinvigorates the essence of the group's sound. Northern Shore sees the group mapping new musical territory, but it feels like home.

It's Skydiggers' first new music since the 2009 release of their career-spanning anthology, The Truth About Us, and the process of compiling that set became an opportunity for core members Ron Macey (bass), Josh Finlayson (guitar/vocals) and Andy Maize (vocals) to take stock of the past and reorient for the future.
Indeed. Over the next coming months the band will not only release their new album but will also re-visit the vaults by releasing demos, unreleased songs and other sonic gems on their website and beyond. Before they share their new music in the next few weeks they are first offering up a demo recording of the song Leslie. Andy Maize explains.
This demo of Leslie was recorded in 1989 at Grant Avenue in Hamilton, before we had signed our record deal with Enigma. It was always a crowd favourite live - Wayne Stokes (drummerman) would come out from behind his blastick beaten kit to sing harmonies and then he and I would launch into a seriously choreographed pattycake routine during Josh's pickin' at the end of the song... always fun... as long as no one got hurt...
Watch for a song from Northern Shore to be released in the next few weeks as the release date for the new Skydiggers long player approaches. In the meantime you can mark June 8 and 9 on the calendar when the band hits the stage of Hugh's Room in Toronto to celebrate the release of their new album.
June 8/9 – Skydiggers @ Hugh's Room