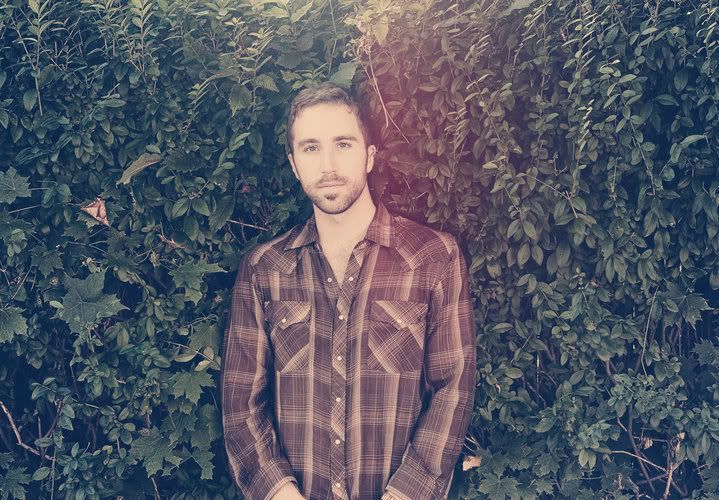 JUNO NOMINATION FOR MUSIC DVD OF THE YEAR
CURRENTLY TOURING EUROPE
WITH SEVERAL SOLD OUT SHOWS
NEW STUDIO ALBUM STILL MIND STILL
OUT ON APRIL 24th
WITH CANADIAN TOUR DATES TO BE ANNOUNCED SOON
Peter Katz knew something big had happened when his phone started going crazy last week while in the midst of his 6-week tour of Germany, Italy, Switzerland, the UK and the Netherlands. Peter was thrilled to find out that his fall 2011 release

Peter Katz: Live at the Music Gallery

was nominated for a Juno for Music DVD of the Year.

"I didn't even realize that the nominations were being announced, for me it wasn't even an option that this could happen" says Katz.
A week later on the last stretch of the European tour, and with a string of sold-out shows in the Netherlands, he's still pinching himself that the CD/DVD, which was put together with very little budget, has caught the attention of the Canadian music industry. After all the work put into the CD release show for his 2010 album First of the Last to Know, Peter thought it would be a shame for him not to record the audio for his archives, even if only to show his mom. His friend (and past Juno nominee) Tim Martin and his production company Frameblender had the night off so they offered to also shoot video. "When I heard about the evening he was putting together, I strongly believed that it would be an injustice for it not to be documented. As talented a songwriter as Peter is, it's a testament to his skills as a performer that this little project has garnered the attention of the Junos," says Martin. Not only did they film the show, they also edited the whole concert for FREE while his friend Scott Cooper mixed the album, and sister-in-law Gabrielle Raill did the graphic design also for free.
Katz says: "It's funny how you can spend all this time and energy trying to do all these things that you think make sense and you spend all this money you don't have to make it happen. Then you do this other thing almost on a whim with little intention and no budget, and it gets you nominated for a Juno. I'm sure there's a moral in there, for now, I just have to say that I'm surrounded by the greatest humans. This album was literally a gift to me from some amazing friends; I couldn't believe all the work they did for nothing. It was like receiving a giant 'we believe in you' card, incredibly touching, and now this… I'm stunned".
Amazingly, while in the midst of releasing, promoting and touring this live CD/DVD, Peter was also busy at work in the studio recording his most profound record to date. Still Mind Still, Peter's brand new studio album, came out in Europe on January 9th, 2012 and will be released in Canada on April 24th, 2012 followed by a busy Canadian tour (dates listed below with more to be added).
With over 150+ shows a year across Canada, Europe and the U.S. and known by his peers as one of the hardest working touring musicians in the country, Peter feels most at home on stage in front of his fans. He has shared the stage with many fine musicians including The Swell Season, featuring one of his musical icons Glen Hansard. Independent music is alive and well in Canada, and with this Juno nomination and a new studio album about to be released here, Peter Katz might just be its new poster boy by year's end!
Canadian Tour Dates
March 21- TEDx Waterloo, Centre in the Square, Kitchener-Waterloo, ON
April 19 - Petit Campus, Montreal, QC
April 26 - TBC, Kitchener-Waterloo, ON
April 27 - Fromagerie Elgin, Sudbury, ON
May 3 - Kergano's, Moose Jaw, SK
May 4 - The Artesian, Regina, SK
May 5 - The Den, Saskatoon, SK
May 10 - The Ironwood, Calgary, AB
May 17 - Artspace, Prince George, BC
May 18 - The Breakfast Room, Fort St John, BC
May 25 - Live at the Opera, North Bay, ON
June 1 - The Black Sheep Inn, Wakefield, QC
June 2 - TBC, Kingston, ON
June 8 - The Great Hall, Toronto, ON
*many more dates to be announced soon