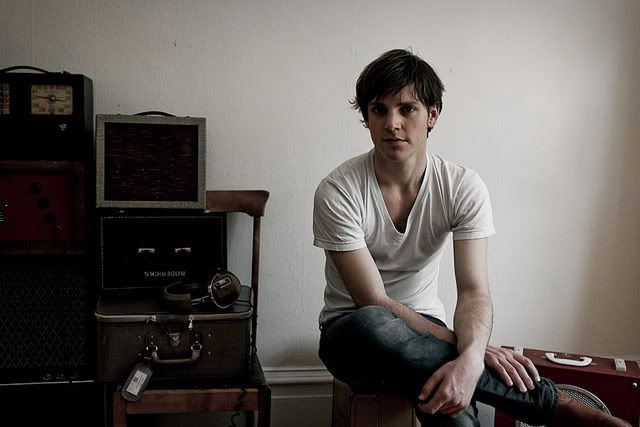 Rising star Carleton Stone receives East Coast Music Awards (ECMA) nomination for Best Pop Recording Of The Year for his debut self titled record released in September 2011 via Groundswell Music. The East Coast Music Awards are to be held April 11th to 15th in Moncton, New Brunswick. Other artists nominated in the same category include Rebekah Higgs and Classified. The Cape Breton native will also bring his show-stopping live performance to stages at Canadian Music Week in Toronto in this March. He will be showcasing 4 times.
After a succession of writing trips to the US, Carleton Stone's ECMA nomination is among many recent achievements for the young maritimer. Traveling back and forth from Nashville, Toronto and Los Angeles to work with Gordie Sampson (Carrie Underwood, LeAnn Rimes) and Hawksley Workman (among others), Stone is a writing machine! Also at home on stage when backed by his rock and roll band, Stone's performances have been compared to Canadian greats like Blue Rodeo and The Band. Stone and his band will perform multiple times at this year's Canadian Music Week and ECMA week!
Carleton Stone is one to watch. The charismatic performer and soulful songwriter honed his reputation for his sweat-drenched live shows in Maritime indie clubs. Stone's 2009 independent album garnered an East Coast Music Award nomination (Rock Recording of the Year) and two Music Nova Scotia nominations (New artist/group Recording and Pop/rock artist/group recording). In 2011 he released a self-titled album produced by Hawksley Workman.
TOUR DATES
Feb. 24 @ Hunter's Alehouse, CHARLOTTETOWN (w/ The Stanfields)
Feb. 25 @ Hunter's Alehouse, CHARLOTTETOWN (w/ The Stanfields)
Mar. 21 @ Cadillac Lounge, TORONTO (*Galaxie CMW Showcase)
Mar. 22 @ Eaton's Centre, TORONTO (*FCUK Showcase)
Mar. 23 @ Sneaky Dee's, TORONTO (*ECMA CMW Day Party)
Mar. 23 @ Cadillac Lounge, TORONTO (*KICX FM CMW Showcase)
Mar 24 @ Rivoli, TORONTO (*Delta Hotel's Nova Scotia Showcase for CMW)
Apr. 12- 14 @ TBA, MONCTON (*East Coast Music Week showcase)