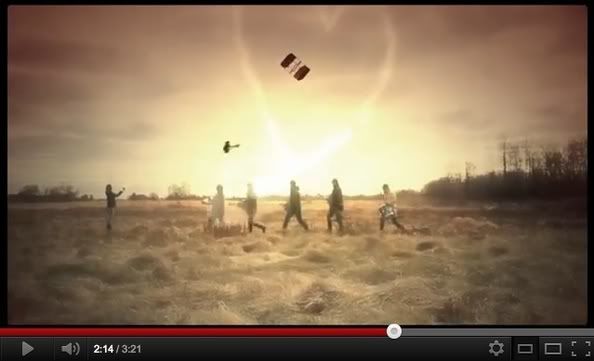 Cuff The Duke release new video for "Count on Me".
Nominated for JUNO Award for "Adult Alternative Album of the Year."
It has been an exciting start to 2012 for Cuff The Duke, including a JUNO award nomination, "Adult Alternative Album of the Year," for Morning Comes which is released today in the United States through Paper Bag Records. In celebration of today's release Cuff The Duke are excited to debut a brand new music video for "Count on Me" - a song that testifies to loyalty and friendship amidst the weight of loss and loneliness, following the boys on an imaginative, daydream adventure.
Morning Comes is a concept record -- ten solid tracks that flow like a film or great novel, filled to the brim with emotional highs and lows, plot twists, and universal truths. The album tells a story of change, confronting loss and - as track "Standing on the Edge" calls it, having the courage to look across an unknown future and onto the other side. It's the first part of a two-album concept, the second of which is currently being completed in the studio, set to release this Fall. While Morning Comes is a record about the lows, its follow-up will explore life after its loss, picking up where the album's closing track, "Letting Go" leaves off. "I always try to incorporate a sense of hope."
With a recent slew of sold-out performances across Canada, Cuff The Duke sets their sights across the border for select appearances at this year's SXSW festival in Austin, TX this Spring (more soon to be announced):
March 16th - Canada House @ Trinity Hall - 5:15pm
March 16th - Canada House @ Trinity Hall - 10:00pm