SET FOR RELEASE MARCH 6 - UPCOMING NORTH AMERICAN TOUR - INCLUDES STOP IN VANCOUVER
Andrew Bird's much-anticipated twelfth album, Break It Yourself, is set for release on

March 6, 2012

on Mom + Pop Music (distributed by Sony Music Canada). Produced by Bird, the album was recorded at his barn in Western Illinois near the banks of the Mississippi River, and features 14 new original songs.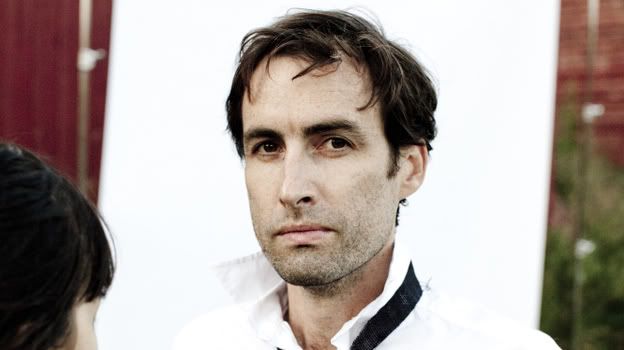 Break It Yourself is the follow up to Bird's 2009 full length release Noble Beast, which was hailed as his "most instantly inviting album by far" by the Los Angeles Times, while Rolling Stone praised him for "fusing…emotive indie rock with the chamber-music experimentalism of his early recordings." First single from Break It Yourself, Eyeoneye, which has recently been released to radio, gives listeners a taste of what the new album has to offer, with Rolling Stone, commenting in a review of the track, "Who pissed off Andrew Bird? 'Go ahead and congratulate yourself,' the normally –mild-mannered Chicagoan snipes over surging guitars on this refreshingly sour preview of his new LP. Resentment suits Bird well – even his whistling sounds more urgent."
Bird played a secret show Sunday night in New York at packed Bell House.

Here's what John Del Signore of the Gothamist had to say about the performance and the new record: After years of relentless, exhaustive touring, Bird's been laying relatively low for the past year, performing less but—as last night made abundantly clear—creating music as feverishly as ever. Now that we've heard Break It Yourself for the first time, it's tempting to immediately declare it a masterpiece and leave it at that. It's really that good, at least at first blush. Bird's compositions have always been sophisticated and elegant, but these songs also feel more mature somehow. Can a 12th album qualify as a "breakthrough" album? Because the daring arrangements and soulful lyrics on Break It Yourself show Bird pushing past artistic boundaries that were never apparent until he evolved beyond them.

Check out some video from the performance as well.
Bird will celebrate the release of Break It Yourself with a North American tour that includes a stop in Vancouver, BC in April (details below).
Keep your ears open for Andrew Bird's awaited new album, Break It Yourself.
Break It Yourself Track listing
1. Desperation Breeds…
2. Polynation
3. Danse Caribe
4. Give it Away
5. Eyeoneye
6. Lazy Projector
7. Near Death Experience Experience
8. Behind the Barn
9. Lusitania
10. Orpheo Looks Back
11. Sifters
12. Fatal Shore
13. Hole in the Ocean Floor
14. Belles
Canadian Tour Dates:
April 10 – Vancouver, BC – Vogue Theatre