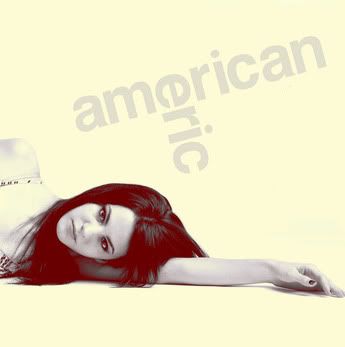 March 1st is "Beer Day" in Iceland.
We see a connection.
Thursday, March 1st
Michael's Bar and Grill
6100 Young Street, Halifax
Dream Stage


In January, American Eric was honoured to play at Tour Tech East's Post-Christmas party, a fund-raiser for the AIDS Coalition of Nova Scotia, appearing with Canadian icons Kim Mitchell, Platinum Blonde and Chalk Circle as well as many local faves including Stone Mary, Christina Martin, 7-Mile Stare, Dirty Deeds and more. We will never sound or be lit as well as this ever again.
More reverb. Okay, less.


American Eric has also been putting final touches on another 4 songs recorded by Charles Austin of Echo Chamber. Look for "Numbers", "Richter Scale", "Silver Spoon" and "Tether" to appear soon through our regular channels. Or come see us play them live. Next Thursday works for us.
---
American Eric is four guys who should probably be painting the house instead of playing hooky original pop-rock.
After a 5-year adolescence, the band has solidified its membership and its musical thrust. No longer the upstarts they once were, American Eric has a little salt in its pepper and while this is reflected in the mature nature of their lyrics the energy of their music is unaffected.
The band continues to entertain bar patrons in Halifax at such eminent venues as Gus' Pub, Tribeca (RIP!) and the Seahorse. In 2009 they received a showcase at the Halifax Pop Explosion and last summer released a four song EP, Thursday Girls, recorded and produced by Charles Austin of Echo Chamber. American Eric has a small but mighty following of cross generational fans made up of college students and friends. The numbers grow every year.
With influences as varied as 80s synth pop, alt folk and country, metal, Brit rock and punk, American Eric's sound gels around heavy pop rock but can waver towards jazz and folk if the venue permits. Fans have compared them to Placebo, the Foo Fighters and Ben Folds when the piano gets switched on.
American Eric is Erin McGuire: vocals and guitar; Rob Hansen: guitar and keyboards; Jake Harris: drums; Paul Williams: bass and vocals.