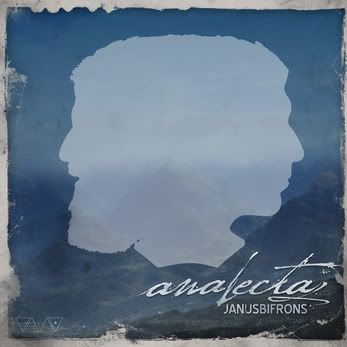 Right from the start Analecta starts their album with some lush sounds and an interesting percussion rhythm a la Tortoise, and I get excited. The music is patient and precise with an underlying intensity, and by the time some dirty guitars and a nice heavy tom beat kick at the end of the first song in I'm hooked.
These songs build wonderfully and while sometimes I find it can get a little "riffy" and start to sound like Thrice or something, but 85% of the time it's pretty great, and that's a lot more than a lot of stuff I've been hearing lately.
I could do without the poetry jams that happen in
There Is Life Here
and
As The Light Bends And Shifts
and
Moving To The Beat Of he Unseen
, that's probably my only complaint. Every time it came on I would think REALLY? Again? I just want to listen to the music. Not that it's bad poetry, it's just kind of a cheesy, pompous thing to do -- that's what liner notes are for. The music is vey textured but it gets lost behind the human voice; I'd rather just listen to it than to try to listen to it behind someone talking.
There's a lot of great parts on this album but I think my favorite part is the end of
The Earth Shook And The Sky Turned Black
, which is funny, because my least favorite part is the first half of that song. It's strange how that happens sometimes. Overall this is a very solid release from a very solid band, and I'd be interested in the music this band continues to make.