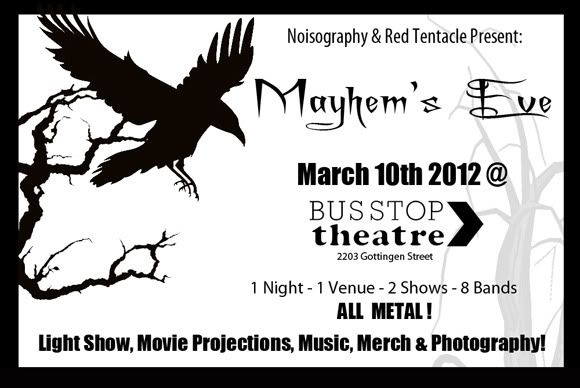 That's right folks!
Mayhem's Eve is scheduled to go down in about a month and a half and tickets are
ON SALE NOW
!
They are available from:
Obsolete Records (2454 Agricola St.)
$7.00
per show
$10.00
for Full Evening Pass
(for those 19+ years of age only)
Get them while they're hot! This is going to be an event to remember!
https://www.facebook.com/events/166163633492496/