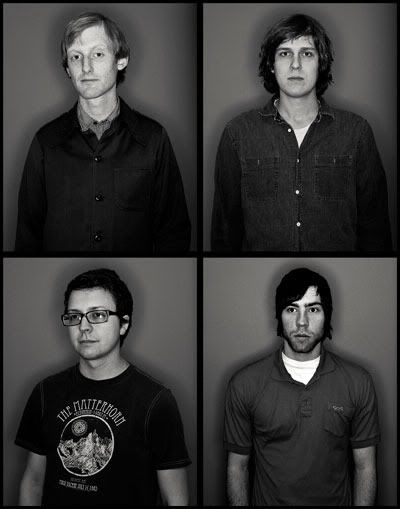 Four piece from Charlottetown, Prince Edward Island set to release sophomore full length album, debut the song Rattle My Cage today on exclaim!
Prince Edward Island's Boxer the Horse is Jeremy Gaudet (guitar/vocals), Andrew Woods (guitar/drums), Isaac Neily (keys/drums) and Christian Ledwell (bass).
Boxer the Horse released their debut full length, Would You Please, in

2010 to widespread critical acclaim. They were named the Best New Band of 2010 by CBC Radio 3 — who shortlisted lead single 'Mary Meets the Pilot' for 2010 Song of the Year — and were awarded the Music PEI's

2011 Rock Recording of the Year. Would You Please was produced by Alec O'Hanley (Molly Rankin, The Danks, Two Hours Traffic), and the album saw the band create a distinct modern indie sound that combines 60's garage and jangle-pop. The band has appeared in support of such nationally heralded acts as The New Pornographers, Two Hours Traffic, In-Flight Safety, Dog Day, and Hey Rosetta!.
Returning to the studio with producer Alec O'Hanley, Boxer the Horse recently completed their sophomore record French Residency, which sees the band increasingly influenced from 80's alternative and 90's lo-fi groups. The band will be taking French Residency on a national tour and dates will be announced soon.

More Info
: http://boxerthehorse.com/