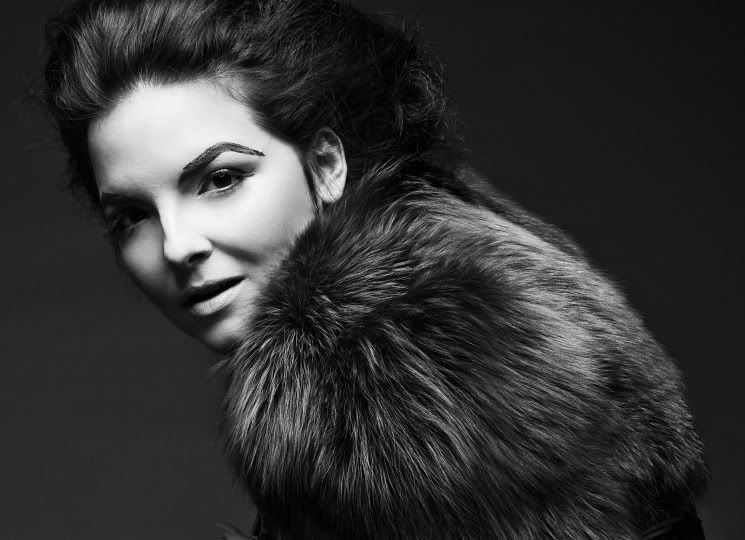 Electro-pop songstress
Adaline
is pleased to unveil her video for "The Noise", from her recently released sophomore record Modern Romantics, available now on Light Organ Records. The clip, directed by John Poliquin, demonstrates the idea of 'noise' in the visual sphere. "When discussing the creative for the video we wanted to parallel the song narrative by finding an abstract way to visualize noise," says Adaline. "Paint with glowing static "noise" is spread on the characters in the video to symbolize the clamor of the city. In the end they escape and find some silence."
What Adaline does best is create elegant structures that happen to be wildly hooky. "It's a pop record," she says of her sophomore effort Modern Romantics, "but certainly not straight down the middle. I have pop sensibilities, but I hope I come across as a little deeper than a pop tart."
Adaline "The Noise" from Light Organ Records on Vimeo.
"I wanted to take a very European approach to the record," she says, adding that she and her busiest partner, Hawksley Workman – who played on and produced nine of its 12 tracks – were throwing names like Portishead, Bat for Lashes, La Roux, Beck, and Goldfrapp around when they entered Toronto's Canterbury Studio for four weeks. "Groove artists," she calls them. "I wanted it to sound world class. A lot of people seem to be doing these very chill, laid back, organic records, and I kinda wanted to be a little more aggressive in terms of the sounds and production."
Adaline was actually so aggressive that Modern Romantics was mixed twice and then sent back for three separate revisions during mastering, "just so I could get the drums right," she chuckles. "I'm sure my label thinks I'm a little insane."
"[Workman] has a very fast, very spontaneous recording method," she says. "I found that a little stressful because I tend to be more type A. But we balanced each other out." Somewhere in the midst of all this push and pull, Adaline managed to bash together a toweringly impressive record, not to mention a neatly symmetrical one. It's Adaline's melancholy side writ large – "I'm a former pastor's child, I have a lot of drama in my life," she shrugs – and it's the final touch on a record that's as deep, as it is wide, as it is breathtaking.